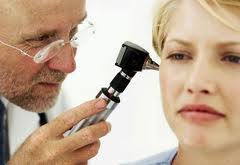 In Mr Turners words, his Tinnitus 'was getting worse almost daily and unless it had been treated he would have attempted suicide'
Bolton UK (PRWEB UK) 26 March 2013
Sufferers of Tinnitus are often told it is simply a condition that they must learn to live with; but it seems British hospitals are being overcautious with their treatment plans, particularly in relation to Pulsatile Tinnitus.
The Times recently reported the case of Mr Ian Turner, who after being told his condition was 'inoperable' – found his own cure out of desperation.
According to the Times, Mr Turner suffered from chronic Pulsatile Tinnitus, a condition where the individual hears rhythmical noises, beating in time with their pulse. The noises can be caused either by a change in blood flow in the blood vessels near the ear, or by an increased awareness of blood flow near the ears. These changes in blood flow can be due to a blockage on the inside wall of the artery, causing the artery to narrow, preventing the blood from flowing smoothly.
As quoted from the Times, In Mr Turner's case, the noises caused by Pulsatile Tinnitus were characterised by a constant loud 'Whooshing' sound in his right ear. In contrast to other forms of Tinnitus, such as those caused by ageing, Pulsatile Tinnitus is considered treatable. Due to the issue being rooted in a physical cause, i.e. a blockage, surgery can be considered as an option.
According to the Times, Mr Turner was informed by his local hospital in Llandudno that they were unable to treat him as it would be 'too dangerous' to try and operate on the blockage.
Despite receiving such a conclusive diagnosis, Mr Turner took the initiative and began researching his condition online. Eventually his search led him to Dr Maxim Shapiro, an expert in treating Pulsatile Tinnitus based in New York. Over e-mail, Mr Turner sent his scans, in response he received a conclusive diagnosis and a cure.
Also reported in the Daily Post, Dr Maxim Shapiro asserted that the blockage was operable and not as serious as assumed by the Doctors Mr Turner had seen. On presenting the revised treatment plan to his doctors he was referred to Addenbrooke's Hospital in Cambridge, where after four operations his condition has been greatly improved.
According to the Daily Post, Mr Turner taking the initiative to conduct research and find a second opinion led to a completely revised and improved treatment plan; without which his quality of life would certainly have declined. In Mr Turner's words, his Tinnitus 'was getting worse almost daily and unless it had been treated he would have attempted suicide.'
Speaking on Tinnitus, Asons' Clinical Negligence specialist, Ms Heidi Maguire, said that:
"We see a lot of tinnitus cases when dealing with individuals seeking hearing loss compensation. Often, these are the result of ear damage that is often irreversible, but where medical professionals have an opportunity to prevent suffering, they ought to exercise their ability to do so."
Asons Executive, Thomas Fairclough, also added his thoughts on the matter-
"Reading the case in the Daily Post it is clear that the over cautious approach exhibited by Mr Turner's doctors led to a delay in his treatment, prolonging his misery longer than necessary. Had Mr Turner not conducted his own research he would have left to suffer with the affliction for the rest of his life."
While Mr Turner has found his cure, Asons Solicitors regularly work with patients who have failed to receive the help needed for their hearing loss afflictions. If you, or someone you know has been affected by clinical negligence speak to Asons today to find out about what kind of help is available. You can contact them on: 0844 850 1062 or you can fill out their claim form at http://www.asons.co.uk
Sources:
http://www.thetimes.co.uk/tto/science/medicine/article3712956.ece
http://www.patient.co.uk/health/tinnitus
http://www.nhs.uk/conditions/Tinnitus/Pages/Introduction.aspx
http://www.dailymail.co.uk/health/article-2292618/Tinnitus-sufferer-verge-suicide-finds-cure-emailing-expert-3-000-miles-away-America.html
http://www.dailypost.co.uk/news/north-wales-news/2013/02/19/i-got-lifesaving-op-for-whooshing-thanks-to-us-help-55578-32834490/

About Asons Solicitors:
Asons Solicitors is a Bolton-based law practice that specialises in medical negligence claims. Founded by brothers Imran Akram and Kamran Akram, Asons Solicitors has evolved into a young and dynamic law firm that delivers practical solutions to clients in times of difficulty. Their continued focus on their staff has seen them awarded with the Investors in People "Gold Award"; which is reflected in the professional and personable approach they take in working with clients. They strive to grow and to develop, and their supportiveness and attention to detail ensures that their clients use them time and again.