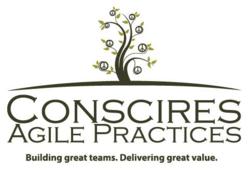 From now thru March 31st, 2013 register with our $350 birthday discount!
Los Angeles, CA (PRWEB) March 26, 2013
The learning objectives for this course are:
List the five values of Scrum and the eight essential Scrum principles.
Discuss each piece of the Scrum framework, its purpose and interaction with the other pieces of the framework.
Describe the rights, responsibilities and interactions of each role in Scrum – Team member, Product Owner, ScrumMaster and stakeholder.
Discuss with the other participants what Scrum means and what it will mean to be a ScrumMaster in an organization.
Identify the main obstacles to using Scrum and the challenges for sustaining Scrum in an organization.
Evaluate if Scrum is the right process for a team, project and an organization.
Practice applying ScrumMaster skills and thinking to solve day-to-day issues and challenges.
Watch Scrum in action as the framework of Scrum will be used to deliver the course material.
Draw a diagram describing the Scrum framework, highlighting all meetings, roles and artifacts.
For details or to register: http://agile.conscires.com/certified-scrummaster-training-losangeles-02/.
Use Discount Code: 3CSM950 when registering to receive discounted price of $950
Good thru March 31st, 2013
Happy Birthday Conscires!