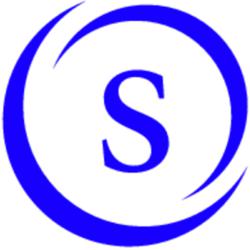 We believe that this practice is deceptive, grossly unfair to consumers and violates the trust they place in their bank.
Lake Forest, IL (PRWEB) March 28, 2013
An Indiana court has certified a class of Old National Bank customers who were charged overdraft fees when they used their debit cards to make purchases or ATM withdrawals before August 15, 2010. The complaint alleges the bank reordered its customers' debit card transactions to increase the bank's revenue from such fees. "We believe that this practice is deceptive, grossly unfair to consumers and violates the trust they place in their bank," said William M. Sweetnam, managing partner of Sweetnam LLC in Lake Forest, Illinois, who represents the plaintiffs and the certified class. The Old National Bank plaintiffs and the class allege that they were charged multiple $35 overdraft fees on everyday debit card purchases as a result of the bank's practice of posting such transactions in order of high to low and that the use of a courtesy overdraft line of credit exacerbated the problem.
Other banks facing similar litigation have recently entered into settlements with their customers and agreed to refund hundreds of millions of dollars in overdraft fees. Some of these banks have also agreed to discontinue or modify the posting practices alleged in the complaint against Old National Bank. The case, Kelly v. Old National Bank, No. 82C01-1012-CT-627 (Cir. Ct Vanderburgh Cty, Ind.), is scheduled for trial in October.
Old National Bank, headquartered Evansville, Indiana, is a wholly-owned subsidiary of Old National Bancorp, the largest financial holding company in that state and one of the 100 largest in the United States.
About Sweetnam LLC:
Established in 2008, Sweetnam LLC was formed to represent victims of fraud at the hands of corporations, financial institutions and insurance companies. Sweetnam LLC has extensive experience prosecuting class actions in state and federal courts across the country involving violations of consumer fraud and deceptive trade practices statutes, breach of warranty and violations of federal securities laws, shareholder derivative suits and appeals. Sweetnam LLC has acted as lead counsel, co-lead counsel and has been a member of the executive and steering committees in consumer, antitrust and other class action, complex and multidistrict litigation matters.
Since its founding, Sweetnam LLC has expanded its practice to include representation of individuals and domestic and international business entities, ranging in size from fewer than 10 employees to more than 500 employees, in both civil litigation and appeals. For further information, visit the firm's website at http://www.sweetnamllc.com.