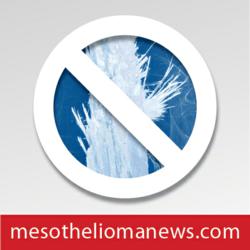 As mesothelioma deaths and asbestos-related jobsite exposure continue in every part of the world, awareness is crucial.
Dallas, TX (PRWEB) March 24, 2013
Every year since 2004, the U.S. Senate has passed a resolution designating the first week in April as "National Asbestos Awareness Week." The vote this year was unanimous. With over 50 nations now participating in a global asbestos ban, the U.S. is still withholding its cooperation— but observation is a start. The Asbestos Disease Awareness Organization (ADAO) was key in advocating for the passage of this resolution.
"As mesothelioma deaths and asbestos-related jobsite exposure continue in every part of the world, awareness is crucial," said Russell Budd, managing shareholder of mesothelioma law firm of Baron and Budd.
The Ninth International ADAO Conference opens Friday in Washington, DC (March 22-24). Among the many subjects up for discussion is the fight to ban asbestos across the globe. "National Asbestos Awareness Week," on the heels of ADAO's summit, continues building momentum toward this end as it raises public awareness about the health risks of asbestos exposure amid rising numbers of asbestos cancer casualties.
To further the cause, Baron and Budd is a repeat platinum-level supporter of ADAO, the world's largest independent non-profit advocacy group whose main goal is to universally kick asbestos in the teeth. Baron and Budd joins ADAO in applauding the Senate's passing of this resolution.
For more information about "National Asbestos Awareness Week," visit http://www.govtrack.us/congress/bills/112/sres389.
For the full ADAO Ninth International Conference agenda, see http://www.asbestosdiseaseawareness.org.
If your life has been affected by a mesothelioma diagnosis, learn more about treatment options and defending your rights at http://www.mesotheliomanews.com. Mesothelioma News is an online forum sponsored by Baron and Budd.
About Baron and Budd
Baron and Budd has earned a prestigious reputation for 35 years of service devoted exclusively to mesothelioma and asbestos disease sufferers. Since its doors opened, only the finest legal asbestos experts have championed the rights of mesothelioma patients, urging cutting-edge research for improved mesothelioma therapy and demanding an international ban on all forms of asbestos use. Last year, the firm's mesothelioma lawyers won a $48 million California victory last year (Bobbie Izell, et al. v. Union Carbide Corp., et al., Los Angeles County, Case No. 4674). For this achievement, the firm was again distinguished on the National Law Journal's 2012 list of "Top 100 Verdicts." In addition to last year's award-winning victory, the firm is recognized for winning the single largest mesothelioma verdict in history, a $55 million award on behalf of a mesothelioma patient and his family in El Paso, TX (Hernandez v. Kelly-Moore Paint Co., Inc., No. 20003559 Texas Dist. Ct., El Paso Cty.).