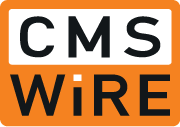 (PRWEB) March 21, 2013
CMSWire.com, a web magazine focused on customer experience management, social business and document management, is holding a Google Hangout to discuss the potential of universal social business standards.
A "like" is to "Tweet" as a comment is to… With new platforms to support social business emerging every year, the need for a standard method of engagement measurement grows stronger. How can businesses establish the value of this social engagement? Is it even possible?
While there are currently basic standards in place, they don't dive deep enough and they don't provide a clear enough picture for companies to take action. The value that is being lost from the inability to access this information can only be estimated at this point.
Join in on March 28th at 9 am PDT / 12 pm EDT / 1600 GMT as CMSWire leads a discussion about this pressing question for the social enterprise.
These questions will shape the discussion:
1. What are the existing social standards we have in place today and how do they help organizations with their social strategies? Why aren't these low-level standards enough?
2. Are the social standards emerging too specific to the consumer world? What are enterprises going to do about it?
3. Describe the next level of social standards organizations could benefit from to be more effective?
4. What are some of the opportunities available with a higher level of social business standards?
5. What are some of the challenges with a higher level of social standards and how can we overcome them?
6. Where do we go from here? Who needs to be involved, what can an organization do?
7. What will happen if social business standards don't emerge? What is the imperative here?
The CMSWire team has assembled a panel of experts who will be sharing their field experiences.
The panelists include:

Dion Hinchcliffe — Chief Solutions Architect, Dachis Group
John Mertic — Community Manager, SugarCRM, Secretary at OpenSocial Foundation
Andy Smith — Software Engineer, IBM, Treasurer at OpenSocial Foundation
Mark Weitzel — Director, Platform & Ecosystem, Jive Software & President of OpenSocial Foundation
Hangout Participation Guidance
The Hangout will be live streaming on the Hangout Event Page on CMSWire's Google Plus account and CMSWire's YouTube account. We will be Tweeting highlights from the conversation live using the #cxmhangout hashtag on Twitter.
Feel free to post questions on any of these outlets for our panelists.
Still confused on how to join? Check out our step by step instructions for all of the options to join the #CXMHangout.
About CMSWire
The CMSWire.com web magazine, published by Simpler Media Group, Inc., focuses on customer experience management, social business and information management practices and tools. The publication was founded in 2003 and currently has more than 300,000 monthly readers.
###