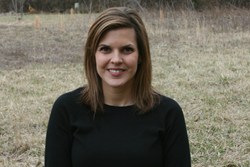 (PRWEB) March 21, 2013
Brand engagement & innovation agency GRA | MATR announced the addition of three new professionals to its west St. Louis office.
Pia Reinhold, Dave Maupin and Susan Schilling have joined the GRA | MATR team.
Pia Reinhold joins as Account Director, bringing 15 years of corporate and agency public relations and marketing experience. She is responsible for account management as well as public relations initiatives for the agency. Before joining GRA | MATR, Reinhold spent nine years in corporate public relations before transitioning to a marketing communications agency where she spent time working on a variety of national client accounts.
Dave Maupin joins the agency as Digital Designer. He holds a B.F.A. in Communication Design from the Sam Fox School of Art and Design at Washington University and has previously worked with Saint Louis Magazine, 90 Degrees West, Alive Magazine and Ulcer City Publications.
Susan Schilling joins as Executive Assistant and Office Manager. Most of her administrative experience comes from her time at Ralston Purina Company, where she served as administrative assistant and promotions coordinator. In addition, Schilling has worked in the fitness industry since 1998 and owns her own fitness business where she leads small group training and boot camps.
"We are excited to continue to grow our core business and to welcome these individuals to our team. We expect their contributions will be very significant," said Mike Behr, COO of GRA | MATR. "This growth allows us to expand our reach in helping companies engage their brands with their customers using our innovative, radial marketing approach," Behr added.
The agency is also looking to add more talent to its team and currently has a Graphic Designer and Social Media Intern openings. For more information or to apply, visit http://www.gramatr.com.
About GRA | MATR
GRA | MATR is a next generation brand engagement and innovation agency, driven by strategy, informed by brand and measured by results. GRA | MATR helps clients transition from traditional, linear marketing to Radial Marketing™ by engaging target audiences on their terms, when they are at their most receptive cognitive state to engage with a brand.
GRA | MATR partners with clients in a variety of industries but has extensive experience in healthcare, consumer packaged goods and business-to-business brands.
GRA | MATR offers a full suite of services, including brand development, marketing strategy, search engine marketing (SEM), display advertising, rich media advertising, onsite nurturing, retargeting display advertising, social media, PR, digital media buying and management, email nurturing and analytics. For more information, visit the company's web site at http://www.gramatr.com.
Twitter: @gramatr
###