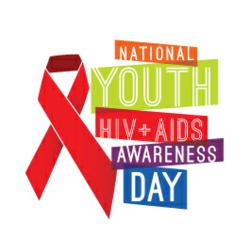 What we want in the creation of NYHAAD is for everyone to truly commit to protecting young people from HIV and AIDS.
Washington, DC (PRWEB) March 26, 2013
Despite the recent scientific progress in getting closer to cure for AIDS, the HIV and AIDS epidemic is not over. Today's young people are the first generation who have never known a world without HIV and AIDS. In the United States, one in four new HIV infections is among youth ages 13 to 24. Every month 1,000 young people are infected with HIV and over 73,700 young people are currently living with HIV across the country. Young people and their allies are determined to end this epidemic once and for all – but they can't do it alone. An "AIDS-Free Generation", will not be possible without an all-hands on deck response from governments, schools, organizations, and communities - and the recognition of young people as key partners in the fight against AIDS. National Youth HIV & AIDS Awareness Day (NYHAAD) acknowledges young people's great work in fighting the epidemic and holds our leaders accountable. April 10, 2013 will mark the first annual nationwide observance of the day.
"The road to an AIDS-free generation begins by prioritizing youth," said Debra Hauser, President of Advocates for Youth. "It is time to move past the short-term and what is politically safe and instead demonstrate the courage to recognize the rights of all young people to the sexual health information and services they need to protect their health and save their lives."
"Young people are determined to see the end this disease, and we are in our communities every day to make that happen," said Youth Ambassador Ona Wang. Ona is one of the 10 Youth Ambassadors for NYHAAD. "What we want in the creation of NYHAAD is for everyone, governments, our schools, our community leaders, our parents, our friends, to truly commit to protecting young people from HIV and AIDS. That means providing us with the right information, access to services, and support. Young people will lead the way, if you stand with us."
In order to acknowledge young people in the HIV and AIDS response, 12 founding partners announced the creation of National Youth HIV & AIDS Awareness Day in July 2012, calling on President Obama, Congress, local governments, community-based organizations and American across the country to formally recognize this day.
On April 10, organizations and activists around the country will participate and plan a variety of activities to foster awareness and spur action to invest and engage young people impacted by HIV and AIDS.
Nationally, Advocates for Youth and partner organizations will hold a Capitol Hill briefing on April 10 to discuss the connection between young people and HIV. Additionally activists will connect through a Twitter town hall on the awareness day as well participate in a nation-wide Instagram campaign.
Young people will also arrange activities to organize and educate other young people and society about the necessity of engaging young people on the topic of HIV & AIDS. Across the
country, young people will foster this discussion through movie screenings, church groups, summits, panels and much more.
It is more important than ever to recommit to the fight against HIV and AIDS by investing in young people. Young people must be brought to the table not only as partners, but as leaders that can truly change the tide of the HIV and AIDS epidemic. Only by fully investing in young people - in their health, their education, and their leadership - can we reach an AIDS-free generation.
For more information on NYHAAD follow @YouthAIDSDay on Twitter and Instagram, like National Youth HIV & AIDS Day on Facebook,and online at http://www.youthaidsday.org
National Youth HIV & AIDS Awareness Day Founding Partners: Advocates for Youth; Adolescent AIDS Program at the Children's Hospital at Montefiore Medical Center; AIDS Alabama; AIDS Alliance for Children, Youth & Families; AIDS TaskForce of Greater Cleveland; AIDS United; Hetrick-Martin Institute; Metro TeenAIDS; National Coalition of STD Directors (NCSD); National Alliance of State and Territorial AIDS Directors (NASTAD); National Black Gay Men's Advocacy Coalition; National Minority AIDS Council; and Sexuality Information and Information Council of the United States (SIECUS).
Advocates for Youth a Washington, D.C., based non-profit that works to ensure young people have the information and services to make responsible decisions about their sexual health.