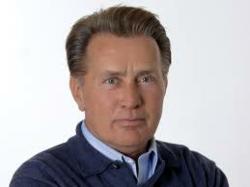 The fitness industry has shown exciting growth as more people make their health a top priority.
Hollywood, CA (PRWEB) March 21, 2013
The producers of Breakthroughs with Martin Sheen are pleased to announce an upcoming report highlighting the booming success of the fitness club industry.
Breakthroughs Martin Sheen is an independently produced television series airing in markets around the country on public television. The program is hosted by the legendary Martin Sheen, who is about to embark on his second half-century in American entertainment in 2013. Mr. Sheen has developed a reputation as one of Hollywood's most respected actors during a career that includes more than 60 film appearances.
This May, Martin Sheen PBS will be showing audiences how the fitness industry is getting new customers and growing profits even in shaky economic times. Fitness clubs and products represent a $22 billion a year industry, and in this upcoming report Breakthroughs will be talking to entrepreneurs about where the industry is heading next to open up new customer markets. As older Americans work to stay healthy and active, one of the new innovations is clubs geared towards catering to retirees' specific fitness needs.
The producers of Breakthroughs Martin Sheen will distribute the new report later this month. Check local listings for air times on public television and PBS affiliates in individual markets. For more information the producers can be contacted via the official website for the show at breakthroughsptv.com.