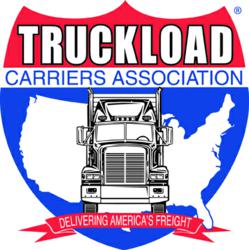 TCA is now on the cutting edge when it comes to offering quality training to our members and the truckload community.
Alexandria, Virginia (PRWEB) March 26, 2013
Over the past decade, virtual education has emerged as the dominant means to convey information to recipients. Learners are no longer willing to accept the confines of a classroom; they prefer the convenience of working at their own pace, in their own timeframe, regardless of location. That is why the Truckload Carriers Association (TCA) has launched a new virtual training and education platform called Truckload Academy On-demand, or TAO for short.
TAO replaces the Truckload Academy Live Learning Center. The use of the word "on-demand" in the new title more accurately reflects TCA's virtual presence and the fact that users receive high-quality content, at a reasonable price, with 24/7 accessibility. TAO makes it easier and faster for users to locate the training they want, and, after payment is made, training is available immediately—there is no lag time.
Initially, TCA is branding TAO with the theme "Gear Up and Go." The organization hopes that trucking company personnel will come to count on TAO for the tools they need to "go" and advance their careers. Since TAO is fully compatible with mobile devices, the theme can be taken one step further: "Gear up and go — mobile," as participants literally take their training with them.
"The Chinese word 'tao' is often translated as 'the way' or 'the path,' so we felt the acronym was perfect for what we are trying to accomplish here," said Ron Goode, M. Ed., TCA's director of education and the individual responsible for the creation of the comprehensive resource. "Given the current economic situation and the fact that everyone is using tablets and other high-tech devices today, we realized this was the only way to go. TCA is now on the cutting edge when it comes to offering quality training to our members and the truckload community."
TAO offers an array of training opportunities, including sessions recorded at four of TCA's major face-to-face events: the annual Recruitment & Retention Conference, the Annual Convention, the Safety & Security Division Annual Meeting, and the Refrigerated Division Annual Meeting. Sessions are available shortly after each event and can be purchased by TCA members at a discount. These recordings employ the latest screen-capture technology, which allows individuals to catch up on information they may have missed, gain valuable information from other TCA events, and continue their professional development year-round.
Recordings of Truckload Academy webinars are also available, as well as self-paced training programs such as The Highly Effective Fleet Manager, an online certificate program that focuses on business, leadership, communication, and coaching skills for fleet and driver managers. In the future, video training will be offered. Other resources could potentially be added, such as whitepapers or regulatory and legislative updates.
To take advantage of TCA's virtual learning opportunities, please visit http://www.truckload.org/TAO.
# # #
TCA is the only national trade association whose collective sole focus is the truckload segment of the motor carrier industry. The association represents dry van, refrigerated, flatbed, and intermodal container carriers operating in the 48 contiguous states, as well as Alaska, Mexico, and Canada. Representing operators of more than 200,000 trucks, which collectively produce annual revenue of more than $20 billion, TCA is an organization tailored to specific truckload carrier needs.