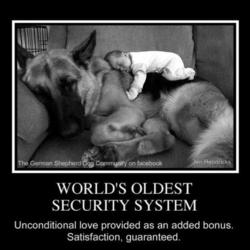 Ever since we started posting memes, educational content, updates about our products and videos on our Facebook page, we've really noticed a difference in the level of engagement
Boca Raton, FL (PRWEB) March 25, 2013
Security Camera King recently revisited their Social Media strategy and decided it was time to give their Facebook page a fresh, new look. The new Facebook page is custom made and includes iFrame applications. The security company now posts a variety of informational, persuasive and entertaining content that connects with their followers and the Social Media community at large.
"Our customers love it," says Brad Besner, President of Security Camera King. "Ever since we started posting memes, educational content, updates about our products and videos on our Facebook page, we've really noticed a difference in the level of engagement."
Security Camera King posts humorous memes weekly to engage with users as well as informative articles that share tips and tricks for individuals who are interested in self defense, live alone or in unsafe areas. Catalog updates on Security Camera King products are also posted on SlideShare and shared on the Facebook page.
The security company similarly posts video content that has been filmed through security cameras. Some of the videos feature footage of individuals caught in hilarious acts while others are instructional videos created by the company about how to install an alarm system. Episodes of Locked Up Abroad, a television series on National Geographic Chanel which features people who have been locked up while traveling overseas is also shared with Facebook followers.
"Everything we do on Facebook is also syndicated across other top social media networks such as Google+, Twitter and LinkedIn," says Brad. "It's important for small businesses to recognize the power of social media and its potential to make or break your business."
In the near future, Security Camera King will also offer a free diversion safe disguised as a Miller beer can, followed by a "4 N 1" auto emergency tool that includes a flashlight, emergency light, window breaking hammer and seat belt cutter. Customers interested in redeeming the free products should visit their website later this month to learn more about the offer, like them on Facebook to redeem the coupon with promo code and receive free shipping nationwide regardless of the size or amount of the order.
"We ordered one hundred beer cans late February and expect them to arrive in the middle of this month, so stay tuned!" says Brad.
Security Camera King is the retail and wholesale site of Techpro Security Products. The security products manufacturer and importer is located in Boca Raton, FL and offers a wide selection of security camera systems and accessories for all home and business needs.
###
For more information about Techpro Security Products or to schedule an interview with Brad Besner, please call (866) 573-8878 or email bbesner(at)techprosecurity(dot)com.