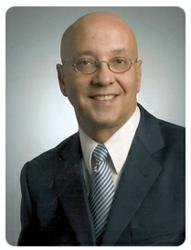 If you have had several pregnancies, gained or lost weight, and have excess skin and fatty tissue that will not go away with diet and exercise, this operation will change your life
Miami, FL (PRWEB) March 26, 2013
After twenty years of perfecting the procedure, sole owner and practitioner of Bayshore Cosmetic Surgery, Dr. Bernabe Vazquez, formally announces The Miami Tummy Tuck, an improvement of a procedure medically known as a lipoabdominoplasty. Unlike the traditional tummy tuck, this advanced procedure guarantees a shorter scar and recovery time, flat abdomen and contoured waistline, and drains are removed within twenty four hours. The Miami Tummy Tuck's combination of surgery and liposuction has made it highly sought after by those seeking an aesthetically pleasing and less invasive tummy tuck procedure.
"If you have had several pregnancies, gained or lost weight, and have excess skin and fatty tissue that will not go away with diet and exercise, this operation will change your life," says Dr. Bernabe Vazquez of Bayshore Cosmetic Surgery.
The Miami Tummy Tuck is less invasive than other tummy tuck procedures as it requires much smaller incision and less lifting of tissues. The waistline is sculpted and contoured, and the upper abdomen is shaped using liposuction for a beautiful waistline and flat tummy.
Dr. Vazquez urges the public to first consult with a Board Certified Plastic Surgeon and make an educated decision as not all tummy tuck procedures are alike. Sensationalized tummy tuck procedures such as The Mini Tummy Tuck can be misleading because of the usage of the word "mini" which suggests the patients will bear minimal scaring, pain, recovery time and even costs. Dr. Vazquez sets the record straight and explains the reality behind plastic surgery and tummy tucks.
"What most people don't know is that the model patient for a mini tuck is fairly thin with a standard waistline and small bulge in the lower abdomen," says Dr. Vazquez. "Unfortunately, most people opting for this procedure don't fit this profile and therefore they will not see desired results."
Dr. Bernabe Vazquez is a Board Certified Plastic Surgeon at Bayshore Cosmetic Surgery specializing in all aspects of cosmetic surgery. For the past twenty years, he has been developing his Miami Tummy Tuck procedure to address all areas of the waist and abdomen using a combination of surgery and liposuction. Dr. Vazquez has an impeccable record with no infections or reportable complications.
###
For more information about this topic, or to schedule an interview with Dr. Bernabe Vazquez, please call (305) 907-6415 or contact him here.