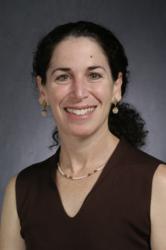 We are looking forward to some amazing things in our future here at Make-A-Wish® San Diego, shares Chris Sichel, President/CEO.
San Diego, CA (PRWEB) March 21, 2013
Dana Vandersip joins Make-A-Wish® San Diego as the new Vice-President of Development. With over 20 years of experience in the nonprofit world—including major gift fundraising, donor relations and managing foundation relations and planned-giving offices —she brings a wealth of knowledge in the fundraising arena. Most recently, Dana was the Senior Director of Development at San Diego Hospice, and prior to that, the Director of Development for the Department of Neurosciences at UC San Diego. She received a bachelor's degree from the University of Arizona and a master's degree from the University of Washington.
Christine Reed joined Make-A-Wish® San Diego as the new Communications Manager overseeing marketing and public relations in January, 2013. Prior to joining Make-A-Wish, she spent several years overseeing marketing and communications with the Marine Corps Community Services on Okinawa, Japan; and nearly 11 years with local nonprofit STAR/PAL as the Director of Corporate & Public Relations where she managed marketing, special events and fund development for the organization. Christine holds a bachelor's degree in communications and a master's degree in business.