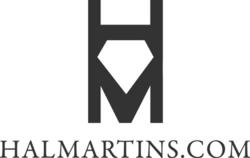 "The pre-owned watch industry is growing larger by the year," said Martin.
Houston, TX (PRWEB) March 26, 2013
Last year, there were sales of $14 billion in brand-new Swiss luxury watches. Of those sales, only $1 billion was in the United States. "We have had record breaking sales of our pre-owned watches over the past few years due to the demand of the Asian markets," said Hal Martin, founder and CEO of Hal Martin's Watch and Jewelry Co.
The secondary market for luxury watches currently is for the most part untapped and under served. "The pre-owned watch industry is growing larger by the year," said Martin, who has become a leading purchaser and seller of luxury watches, specializing in pre-owned Rolex watches, such as the Rolex Submariner.
As luxury watch manufacturers, such as Chopard, Patek Philippe, and Ulysse Nardin, introduce new ladies' lines featuring larger sizes and Swiss-made automatic mechanical movements, along with the overall world economy, savvy watch buyers are opting for pre-owned luxury watches.
With this demand in pre-owned watches, as well as shift in ladies watches, many people are selling their smaller luxury watch and buying a larger automatic watch which has allowed Hal Martin's Watch & Jewelry Co. to become one of the largest pre-owned luxury watch buyers.
To keep up with this demand, Hal Martin's is now buying watches worldwide from individuals, as well as taking watches in on consignment. To help people in the process of selling their watch, they have even added another page to their website titled, "Sell My Watch."
How much a used watch is worth is based on a number of factors. It's important to determine the exact brand, model, age, condition, and the materials the watch is made of. In addition, is the watch a limited edition piece? Is the original paperwork and box that the watch came with available? All these factors play a part in a watches value and must be known to help watch buyers give the most accurate cash offer on a watch.
"When you are quoted a price on a watch, it is based on today's current market value as well as its condition. Unfortunately many people don't realize this when they try to sell their timepiece," says Martin.
Hal Martin's Watch & Jewelry Co. has been buying watches for over 40 years and is one of the largest pre-owned Rolex watch buyers. Being a recognized retailer of pre-owned Rolex watches, the company also provides a full warranty on every time piece and also tries to make it affordable for everybody. Even the watches that are pre-owned have to undergo quality checks and no watch can be sold until they are completely approved by the watchmakers at their workshop.
Author: Joey Schmitt is a news, social media, and internet marketing junkie, as well as manager of an internet marketing and seo company.