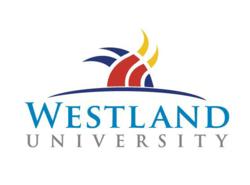 We have launched this scholarship program to empower the youth by putting them in the driving seat of their career-wagon. - Richard Gary
Philadelphia, PA (PRWEB) March 23, 2013
Westland University, an internationally accredited online education institute created to support and promote advanced distance learning practices across the globe, today announced a higher education scholarship program in collaboration with International Accreditation Organization (IAO).
This scholarship is one of the many benefits the University offers from time to time. It is designed to bridge the gap between socio-economic classes by producing outstanding professionals in various rapidly-growing fields of work. The University aims to bring down the unemployment rate in the country by adding to the number of qualified and employable graduates in the job market. The launch of this scholarship program enabled the students and working adults to enroll in their desired higher education courses without facing any financial burden.
The eligibility of this higher education scholarship program is open to all students enrolling at Westland University. The dean of the university, Richard Gary said, "We have launched this scholarship program to empower the youth by putting them in the driving seat of their career-wagon. With this affordable learning program, they can decide where they want to take their professional career from here."
This initiative by Westland University will enable thousands of hard-working and deserving students, professionals and job-seekers worldwide to achieve their higher education goals without any financial pressures. In addition to providing an internationally accredited online degree, the University offers numerous services to its students, such as professional trainings, career counseling, job placement and other skill enhancement workshops.
About Westland University
Westland University is one of the largest accredited online universities. It has been adding excellence to students' academic profile since 2007. The University offers online degrees, diplomas and professional certifications which are accredited by the International Accreditation Organization (IAO). Offering highly flexible and affordable online degree programs, the University provides an ideal learning atmosphere to a diverse body of students. Westland University offers a unique online learning platform, career counseling, mobile classrooms, highly qualified faculty, multiple payment options and numerous other student-driven services.