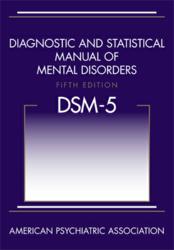 DSM-5 is moving away from the assumption that some people are fully normal while others are "mentally ill," but rather is looking more at the range of human experience
Asheville, NC (PRWEB) March 21, 2013
The Asheville Jung Center will host the first Webinar of their DSM-5 series on May 22nd, 2012. DSM-5 has kept much the same, yet also made substantial changes. The biggest change is the elimination of the multi-axial system that so many of us have had ingrained in our minds for decades. Axis I, II, III, IV and V are now of the past. The new system takes a developmental approach to guide how we think of mental illness. It also integrates into the very fabric of DSM the concept that mental illness is more a spectrum of functioning, from very minimal "normal" levels to more extreme "pathologic" symptoms. DSM-5 is moving away from the assumption that some people are fully normal while others are "mentally ill," but rather is looking more at the range of human experience. In Chapter 4 of this book, we will take the idea of "illness as a spectrum" and develop it into a more encompassing construct. The Asheville Jung Center was founded in 2008 to advance the psychology of Carl Jung and promote an international Jungian community. It is affiliated with innerQuest Psychiatry and Counseling, a regional psychiatrist group.
Several changes in DSM-5 include new material for Depression, Bipolar Disorder, Psychosis, Anxiety, Obsessive Compulsive Disorder, Neurodevelopmental Disorders, Trauma Related Disorders, and many more. Please join the Asheville Jung Center on May 22nd to join Steven Buser, MD live as he presents the webinar "Dissecting DSM-5: What You Need to Know". Continuing Education credits are available and the Asheville Jung Center is certified by the American Psychological Association (APA), the National Board of Certified Counselors (NBCC), and the California Board of Behavior Sciences (BBS).
Steven Buser, MD is a psychiatrist in private practice in Asheville, NC. He trained in medicine at Duke University and served 12 years as a physician in the US Air Force. He spent his final year in the military in the Republic of Panama and is fluent in Spanish. In 2008 he completed a 2 year clinical training program at the CG Jung Institute of Chicago and subsequently founded the Asheville Jung Center. He has been engaged in cutting edge research, including the use of advanced neurostimulation technologies in psychiatry (Vagus Nerve Stimulation and Deep Brain Stimulation).