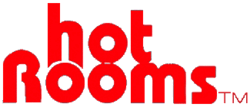 "Even though spring may not be here weather-wise, it is always 72 degrees in any of our hotels or museums", says owner of Hot Rooms Polly Pancoe
Chicago, IL (PRWEB) March 27, 2013
As Passover and the Easter holiday approach, Chicago is great place to spend the weekend with friends or family. For travelers searching for discounted hotels in Chicago as well great activities, Hot Rooms can help.
Many fabulous Chicago hotels and top restaurants have special Easter brunches. The options range in price from $12-$85, fitting for every pocketbook. Chicago is also filled with wonderful deli and bakery options. The delicious macaroons and decadent flour less chocolate cake are perfect for the Passover observant.
Chicago's many museums include: The Art Institute which features the incredible Picasso exhibit, the Shed Aquarium where visitors can see and learn about underwater life showcasing the elusive Jellies, the Museum of Science and Industry with its running exhibit, Inside Animals by Body World and The History Museum which is currently showing Ebony Fashions and Shalom exhibits. Visitors can take advantage of the Chicago Greeter program, even on Easter Sunday with volunteers offering free walking tours of the City. Hot Rooms also recommends visiting Macy's Flower Festival, located in each of the citywide Macy's stores which include the very popular Main State street store.
"Even though spring may not be here weather-wise, it is always 72 degrees in any of our hotels or museums", says owner of Hot Rooms Polly Pancoe. Affordable and spacious rooms are perfect for travelers visiting family and simply want a quiet getaway.
By simply going to http://www.hotrooms.com or calling 800-468-3500, guests can reach a hometown Chicago expert and get reservations at the best rates for the Easter or Passover Holiday. Visitors can also like Hot Rooms on Facebook and follow us on Twitter.
Hot Rooms is Chicago's free hotel discount reservation service. Founded in 1990, Hot Rooms is the preeminent Chicago expert to assist you in booking the best hotel to suit your needs.