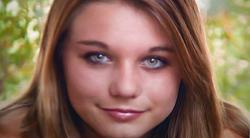 Porter Ranch, California (PRWEB) March 21, 2013
On March 21st 2013 KTLA.com reported that Computer Duster Spray is again being blamed as the culprit in the death Monday of a Porter Ranch, California teen.
By all accounts Aria Doherty was a bright, active and energetic 14-year old girl. Aria was an honor student at one of the most challenging middle schools in Los Angeles. A stand out in drama as well as academics, Aria's parents said they had spoken to their daughter about drug abuse, but had no indication that she had ever "huffed" computer duster spray.
Aria's father, Richard Doherty said, "Apparently it's a quick high and it's fatal in something like 20 percent of the times you use it." According to the website inhalants.org one in five students try "huffing" by the 8th grade.
John Scherer, CEO and Founder of Canless Air Systems offers his deepest sympathy and condolences to the Doherty family and friends. If there is anything that Canless Air can do to help in any way in the future to rid canned air from retail shelves or to make warning labels more prominent, please feel free to contact John Scherer through canlessair.com.
For additional information on the dangers of "huffing" duster sprays please visit http://www.facebook.com/canlessairsystem or http://www.canlessair.com.