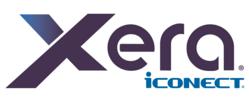 Reston, VA (PRWEB) March 22, 2013
iCONECT Development, LLC, a global market leader in producing cutting-edge, innovative eDiscovery software products and services for the legal industry, is proud to be a program participant of the first-of-its-kind "Electronic Discovery for the Small and Medium Case" conference on April 4-5 in Gainesville, Florida. Ian Campbell, iCONECT's Chief Business Development Officer and Co-Founder, will lend his expertise to the panel, "Traditional Analysis," on April 4 from 2:30 – 3:30pm EDT, at the University of Florida Law School campus. The conference will also be broadcast live.
"No matter how complex litigation grows, the root of any issue continues to return to who did what and when," states Ian Campbell, Chief Business Development Officer of iCONECT Development, LLC. "Traditional Boolean search techniques help cull, filter and identify this information quickly. Our session will focus on the many challenges of traditional analysis, as well as techniques that can be used to obtain the most out of your data."
"Electronic Discovery for the Small and Medium Case," sponsored by the University of Florida Levin College of Law and the Electronic Discovery Reference Model (EDRM), will be held on April 4-5, 2013 at the UF Law campus and will also be available as a live, online stream. A wide array of national experts will discuss how to competently and cost-effectively handle eDiscovery in small and medium cases and will shed light on the latest developments in Florida and federal eDiscovery rules. The conference will also feature demonstrations of the latest eDiscovery software and tools for each phase of the eDiscovery process, for matters ranging from the most humble lawsuit to the largest mega-case. The conference is part of the UF Law's E-Discovery Project, and is underwritten by the International Center for Automated Information Research, a University of Florida foundation established to promote innovation in information technology. Attendees will be eligible to receive 11.5 CLE credits.
Registration is $199 for in-person participants or $99 for those who wish to attend via live stream. Click here to register today. Each in-person attendee will receive a toolkit of trial licenses for eDiscovery software used to preserve and collect electronically stored information (ESI) from desktops to the web; convert collected ESI to usable forms; perform rapid, powerful searches; and facilitate production of relevant, responsive ESI.
For complete registration information, please visit http://www.law.ufl.edu/academics/ediscovery-conference.
To learn more about iCONECT, visit http://www.iconect.com and follow us on Twitter or LinkedIn.