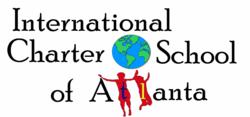 Atlanta, GA (PRWEB) March 21, 2013
On Saturday, March 23, the International Charter School of Atlanta (ICSAtlanta) a proposed multi-county, trilingual education K-8th grade charter school, will hold its second Town Hall meeting for parents and the community at 1:30pm at the Forsyth Conference Center in Cumming, Georgia.
Based on feedback and questions received from the first Town Hall on February 26 as well as interest expressed in applying once the charter is approved, ICSAtlanta Founding Board Members augmented and improved the charter's educational program model to better reflect community demand.
"With a trilingual educational program, students will naturally become more culturally astute, and thus develop the ability to easily recognize language patterns and cultural expectations in any social or business setting they may encounter in the future," explains Marisa Kashapov, Chair of the ICSAtlanta Founding Board of Directors, who reveals they have received almost 400 Intent to Apply forms in less than two months. "It is this cultural capital that will equip them with a competitive advantage in the global marketplace."
According to a 2001 study, students who learn a third language have "highly developed learning strategies, metalinguistic awareness, and communicative sensitivity" over bilingual learners.*
Once approved, ICSAtlanta would be well on its way to becoming the first public trilingual school in the country. "This dynamic approach to education focuses on using each of the languages as the medium of instruction," explains Christina Crumbley, an ICSAtlanta Founding Board Member. "The goal is for students to master language literacy as well as proficiency in all school subjects, but to achieve true success, a long-term commitment from the student and parents must be embraced from the beginning."
The Town Hall will be held at 1:30pm on Saturday, March 23 at the Forsyth Conference Center (3410 Ronald Reagan Boulevard in Cumming, GA). For more information about the charter school, please visit http://www.ICSAtlanta.org. To express interest in applying, please visit our Intent to Apply page. If you have any questions, please email info(at)ICSAtlanta(dot)org or call 470-253-0873.
About the International Charter School of Atlanta
The mission of ICSAtlanta is to prepare students for a successful future by promoting academic excellence through rigorous instruction, multilingualism, the integration of cultural competency and respect throughout all aspects of the curriculum which will enable students to make the most of their individual talents.
About Charter Schools
A charter school is a public school that operates under contract with a local authorizer such as the Forsyth County Public Schools. Charter schools are governed by their own independent, non-profit boards with oversight from the authorizer and the state Department of Education. District charter schools have district-wide enrollment zones and are allowed flexibility in their programming in exchange for specific performance goals. Statewide charter schools can enroll anyone within the operating state regardless of county residence.
*Cenoz, J., and F. Genesee. (1998). Psycholinguistic perspectives on multilingualism and multilingual education. In J. Cenoz and F. Genesee (Eds.), Beyond bilingualism: multilingualism and multilingual education (p. 16–32). Clevedon: Multilingual Matters.