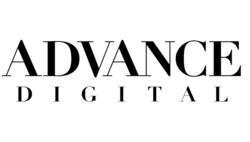 Allison's experience running many sides of a media business as well as her deep understanding of both digital media and advertising will be a tremendous asset to MassLive.com
Springfield, MA (PRWEB) March 21, 2013
Allison Werder has been named President of MassLive.com, the leading digital news and information source in Western Massachusetts. Werder was previously Chief Marketing Officer and Executive Vice President of PARADE Publications, a unit of Advance Publications Inc.
The appointment, which is effective April 1, 2013, was announced by Peter Weinberger, president of Advance Digital.
"Allison's experience running many sides of a media business as well as her deep understanding of both digital media and advertising will be a tremendous asset to MassLive.com as we continue to expand our offerings and strengthen our local relationships with readers and advertisers," Weinberger said.
"I am excited for this opportunity to contribute directly to the growth and innovation of our digital efforts at MassLive.com," said Werder. "It's been a tremendous growth market for our company and I'm really thrilled to be given the opportunity to lead this organization as we continue to find new, innovative ways to engage our local communities in Western Massachusetts."
Werder graduated with a Masters in Business Administration from Georgetown University and holds a Bachelor of Arts degree in English from The University of Notre Dame.
Weinberger also announced that Paul Fritz, General Manager for MassLive.com, has been promoted to Vice President of the company.
"Paul has been instrumental in the growth of MassLive.com, and I am confident he and Allison will take MassLive.com to new heights in meeting the needs of the communities the site serves," Weinberger said.
About Advance Digital
Advance Digital Inc., is a leading creator of digital news and information products that deliver multi-platform solutions for consumers and advertisers in markets across the United States, in partnership with local media companies affiliated with Advance Publications Inc. Embracing new ideas and innovation, Advance Digital is committed to providing engaging digital solutions that inform, connect, empower the communities we serve. The company has its headquarters in Jersey City, N.J.
About MassLive.com
MassLive.com, an affiliate of Advance Digital, Inc., is the leading local website for news and information throughout Western Massachusetts featuring the latest Western Massachusetts news, business, sports, travel, weather, traffic, shopping and entertainment information. In addition, MassLive.com has a comprehensive business listings directory, as well as local classified listings for jobs, homes, apartment rentals and autos. MassLive.com is powered by The Republican.