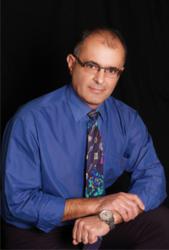 I believe in making high quality fertility treatment affordable and accessible to all.
Fort Lauderdale, FL (PRWEB) March 23, 2013
With celebrities like the Khloe Kardashian and Giuliana and Bill Rancic speaking publicly about their struggles to conceive, there's been a recent spotlight on the issue of infertility. But for the thousands of couples that face infertility everyday, the financial and emotional stress that an infertility diagnosis can cause is all too familiar.
Fertility & Genetics is a South Florida IVF center that recognizes that many patients have taken to the internet in search of information about fertility treatment options. But, online searches often result in more unanswered questions. Eventually many couples realize the only way to get the facts is from a fertility doctor. By offering free fertility information sessions, Fertility & Genetics hopes to offer struggling couples real answers.
Dr. Mick Abae, one of the most well-known fertility doctors in South Florida and the Medical Director at Fertility & Genetics will be sharing information about IVF, the latest advancements in fertility treatment, success rates, and treatment costs at two free upcoming patient seminars. Participants will have the opportunity to have their questions answered by Dr. Mick Abae, F.A.C.O.G. and Dr. Harold Rodriguez, L.I.F.E. Lab Director, as well as schedule a free one and one consultation at Fertility & Genetics.
"What we hope to achieve at our seminars is an opportunity to provide answers for couples who are having trouble conceiving and are unsure of which course of action to take. I have been practicing for over 20 years and I believe in offering each patient personalized attention and individualized care in a comfortable environment. Today, I see a lot of patients spending money at large centers on treatments they may not end up needing" , says Dr. Abae.
Fertility & Genetics will be raffling off one complete IVF cycle in a random drawing of all seminar attendees. To RSVP for either seminar visit http://www.fertilityandgenetics. com or call 954-584-2273.
SATURDAY, APRIL 27, 2013
10:30am-12:30pm
RSVP by April 21, 2013
Hilton Palm Beach Airport
150 Australian Ave.
West Palm Beach, FL 33406
SATURDAY, MAY 4, 2013
10:00am-12:00pm
RSVP by April 30, 2013
The Renaissance Hotel
1230 South Pine Island Rd.
Plantation, FL 33324
RSVP In Advance. Space is Limited.
About Fertility & Genetics:
For twenty years Fertility & Genetics has enjoyed a reputation of caring professionalism that has helped numerous patients from around the world expand their families. With some of the highest success rates in South Florida, Fertility & Genetics offers a highly personalized and compassionate approach to fertility treatment. Under the supervision of Medical Director, Mick Abae, MD, we are proud to be one of the most experienced leaders in effective treatment techniques and affordable fertility care.