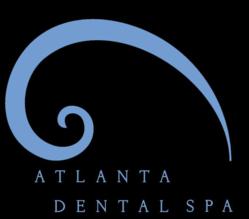 We are honored to play a role in helping one's educational goals
Atlanta, GA (PRWEB) March 27, 2013
Atlanta Dental Spa is pleased to launch their annual scholarship program providing high school and post-secondary students with the opportunity to receive a $1,000. The scholarship is awarded based on merit and through providing a 250 to 1,000 word essay on a designated topic. All students currently enrolled in high school or who are enrolled in a program of study at an accredited college, university, business school, or technical school are encouraged to apply for this scholarship.
Atlanta Dental Spa strongly believes in supporting the aspirations of students and feels that one of the best ways they can help these young adults reach their goals is through encouraging them to continue their education. "Dr. Estep and I are constantly involved in the community and wanting to give back," says Dr. Boulden. "We have been exceedingly blessed by our profession and would love to enable others to find their "calling" in life too. We're hoping that the recipient, one day, might choose to pay it forward as well. We are honored to play a role in helping one's educational goals- albeit small, but every bit helps!"
Individuals interested in applying for this scholarship should visit the Atlanta Dental Spa website at http://atlantadentalspa.com/scholarship.html. Here you will find all the necessary details on the application process, deadline, and this year's essay question(s). Please send all inquiries about the scholarship to Scholarship(at)atlantadentalspa(dot)com.
About Atlanta Dental Spa
Atlanta Dental Spa provides a full range of cosmetic dental procedures and products for its patients in a luxury atmosphere. The owners Dr. Peter Boulden and Dr. Susan Estep are both recognized as local industry leaders in dentistry.