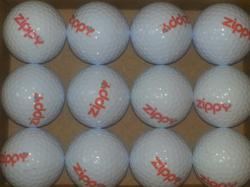 Phoenix, AZ (PRWEB) March 22, 2013
Zing Partners LLC completes a thorough Quality Control check on every golf ball they receive before it is permanently mounted in the Zippy housing and offered to you. This QC check insures that each Zippy device will function as designed with a smooth, easy rolling ball available for massage. Their golf ball seconds are few and far between and they now have a limited supply to sell below cost on their web site, http://www.zippymassage.com.
Zing Partners LLC, based in Phoenix, AZ , manufactures and distributes the innovative Zippy massager for Therapy, Sport, and Life. The durable, easy to use Zippy is the choice of athletes, personal users, and professional therapists to relax muscles, joints, knots, strains and sprains with a simple device that rolls smoothly and freely on dry skin and many fabrics. Relaxing massage instantly at home, in the gym, at the spa, on the field.
Golf balls have long been recognized by therapists for their perfect shape and size for massage. Golf ball massage has been shown to be an effective means to relax hard to access soft tissue zones. Zing Partners developed the Zippy Rolling Ball Therapy devices to address the question of how you hold on to a golf ball during massage. The "patent applied for" Zippy RBT permanently houses a USGA conforming golf ball in a durable precision molded shell for smooth, easy rolling performance and access to the known benefits of golf ball massage in a compact, easy to carry device. Praised by athletes, therapists, and personal users for ease and effectiveness when dealing with the normal aches and pains of daily life, therapy, or sports competition, Zippy Rolling Ball Therapy devices make wonderful gifts for business and industry as well as becoming THE next hot item for in-Spa and retail shelves.
Zippy RBT devices come in three models: the Basic, the Rocker Handle, and the T-Handle. Zippy devices are compact and convenient to carry and use, readily accessible in golf bag, purse, pocket, glove box, nightstand, and sports bag.
Register at http://www.zippymassage.com and get a dozen Zippy imprint golf balls at a great price and a Zippy or two (or three. Check out the Zippy Trio assortment for under $40)
Zippy Rolling Ball Therapy devices have been submitted in the Core77 Design Awards competition for 2013. Watch our submission video. http://youtu.be/ajJWhzr1c5M
Zippy Rolling Ball Therapy massage devices are available online and on Amazon. View Video #1 on the Zippy RBT YouTube Channel. Visit Zippy RBT – Rolling Ball Therapy on Facebook and "Like." Follow @ZippyRBT on Twitter and Zippy RBT Zing Partners LLC on LinkedIn.