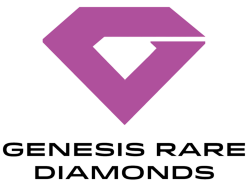 The Internet has been a source of informative news and information, most of which has dramatically impacted the manner in which commercial transactions are consummated, both in a positive and negative way.
Toronto, Canada (PRWEB) March 22, 2013
Jeff Kushner, President of Genesis Rare Diamonds, notes that, "The Internet has been a source of informative news and information, most of which has dramatically impacted the manner in which commercial transactions are consummated, both in a positive and negative way."
After reviewing a Google search of our company, it became apparent to Mr. Kushner that "several individuals have an animosity and dislike for our company which is misguided, vitriolic in nature and based upon a desire to cause us financial harm." As Mr. Kushner points out, "Unfortunately, individuals using pseudonyms and anonymous names have the ability to negatively impact the reputation of businesses and industries for reasons which are personal to the anonymous and ill-informed blogger."
Mr. Kushner points to several disparaging blogs that in his view are, "utterly outrageous, disingenuous and an affront to our company, our dedicated staff, and to me, personally."
As Mr. Kushner points out further, the first blog expresses our telephone number and recites that, "Genesis is a complete scam and boiler room."
"I have attempted to determine the reasons and rationale behind why an anonymous individual would knowingly and with malice make disparaging comments about our firm."
Mr. Kushner has concluded that, "A small minority of persons who have previously been employed by Genesis must have an axe to grind because of their dismissal and sadly, the rest are competitors who are attempting to enter our space to the detriment of Genesis and in furtherance of their own."
Mr. Kushner, who has some experience in legal matters, having formerly been employed by a well-respected legal firm in Toronto as its head of information technology, goes on to state that, "It is so easy for anonymous persons to vent his/her frustration for their own subjective reasons, some of which may be well taken while others are nothing more than pure unadulterated slander." Operating under the guise of freedom of speech and publication, these bloggers conduct their affairs with impunity knowing that relatively few companies would incur the legal expenses associated with bringing an action for libel or slander.
As Mr. Kushner opines, "Typically, most companies or individuals who have been slandered by anonymous bloggers over the Internet are reluctant to respond because it exacerbates and perpetuates the dialogue and it may appear to the casual third-party observer that by responding, this gives credence to the opinions of the anonymous blogger/commenter."
To the individual who composed an anonymous comment on the "Rip-Off Report" accusing Mr. Kushner of offering blood diamonds from Africa, Mr. Kushner points out that, "This is utterly preposterous and an outrageous lie, as Genesis Rare Diamonds has not nor shall it ever offer blood (conflict) diamonds as we fully comply with the United Nations' mandated Kimberley Process."
In response to the comment made by "RBS" dated May 23, 2012 that states, "The caller asked for the boss by name. Caller said he was from Genesis Rare Diamonds calling about dubious investment opportunities." Mr. Kushner suggests that, "It is highly doubtful anyone calling from Genesis was calling about dubious investment opportunities and the recipient of the call either came to some ridiculous or misguided conclusion as to the purpose of the call or as I suspect, was intent on disparaging Genesis whether he/she was called or otherwise."
Mr. Kushner further opines that, "The only truly legitimate posting was expressed by "Thomas" on November 15, 2012, which states, "I used to work for Genesis…I left to work for a start-up competitor because I was promised the world and my new job was closer to home. I discovered that my new employer (and staff) were posting all this negative garbage about Genesis and openly laughing about it in the office. I'm sorry I switched employers. I begged Genesis to take me back but they thought I was the person responsible…they called it unethical business practices and I could not convince them otherwise."
As Mr. Matthew Shields, Operations Manager of Genesis Rare Diamonds points out, "It is a sad commentary on the power of the Internet when a reputable, responsible and successful company such as Genesis has to defend itself against the frivolous and scurrilous comments of ill-informed and hateful anonymous commenters whose only purpose or motivation is based upon jealousy, misplaced anger and personal financial gain."
As a consequence, Genesis Rare Diamonds wishes to announce that henceforth it shall take a more pro-active stance in dealing with anonymous published comments directed towards Genesis which in the opinion of Genesis and its legal counsel are deemed libelous and slanderous.
As Messrs. Kushner and Shields point out, "The best defense is a better offense, and we challenge our anonymous commenters to identify themselves…they have every right to express their opinions in a free and democratic society…it is called freedom of speech. We encourage these actions, with one proviso: comment on the truth which is the primary defense to an action for libel or slander."
About Genesis Rare Diamonds (Ontario) Ltd. and Natural Colour Diamonds:
Genesis Rare Diamonds specializes in the trading of some of the world's highest quality, investment-grade and conflict-free natural colour diamonds. Rare coloured diamonds are the most concentrated form of wealth on the planet as they make-up less than 1% of the world's diamonds mined annually. In over 30 years of value tracking, the wholesale value of investment grade natural colour diamonds have never decreased, despite world conflict, terrorism and economic upheaval.
These diminutive commodities are part of an ever diminishing worldwide supply with constantly increasing buyer demand, annual value increases have been pushed to increasing levels. On average, over the last 30 years, natural colour diamonds have increased in value by 15% to 30% yearly with no signs of slowing notwithstanding the economic downturn of 2008.
Natural Fancy Coloured Diamonds are not a short term investment. This asset class is intended for the longer term, with a holding strategy that could potentially net returns far greater than the stock market could hope to achieve. Our diamond group is dedicated to ensuring the best possible position for every client. We recommend only the finest natural colour diamonds at the most reasonable and competitive prices.
Genesis Rare Diamonds pledges to never deal in blood or conflict diamonds and never will. All of our diamonds have undergone strict compliance with the Kimberley Process, are certified by recognized gemmological laboratories (such as GIA and EGL) and are unconditionally guaranteed as to cut, clarity, colour and carat weight.
Disclaimer: Genesis Rare Diamonds is not an investment advisor nor is it licensed to provide investment advice. Genesis Rare Diamonds strongly recommends that their clients seek the advice of their financial advisors, gemologists and/or attorneys if they are seeking to invest in quality diamonds as part of an investment portfolio or strategy. Natural colour diamonds have been subject to upward price movements historically. Genesis cannot guarantee that upward price movements of natural colour diamonds which have occurred historically will continue in the future.