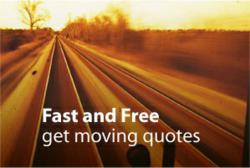 Movers411.com for all your moving needs.
(PRWEB) March 22, 2013
Movers411 announced they have made design changes and added tools to their site so they are now a full service site for their customers. While it may be exciting to move, most people hate the actual move. It's no fun for anyone. It's hard and it often takes a long time - even with a moving company helping out. Movers411.com is a leader in the industry because they can help essentially, with all aspects of the move.
With the new changes to their site, in addition to helping people find moving companies or movers, the newly improved website can also help the interested party find storage facilities, realtors, services that specialize in auto shipping, as well as leads to self moving truck rental services. This is in addition to auxiliary relocation services that a person could want.
Even with the design changes and additional tools, the services are still free. This allows the person moving to work out all of the important details and plot a destination without having to spend a single penny. The level of support that the website gives is without parallel, especially when considering these services generally cost additional money.
The newly designed and improved website also possesses a mover's guide that's intended to walk a person through the process, instructing the potential mover about how they should go about finding all of the pertinent services that will make any move that much easier.
If someone moving is looking for a service that essentially walks them all the way through the process, Movers411.com is it.