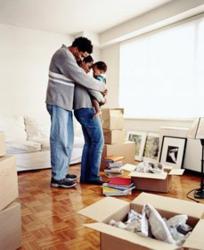 (PRWEB) March 21, 2013
Floridamovers.org announced they are now offering a service to help people who want to move to the great state of Florida. Whenever someone makes a move there is a need for assistance, but this is especially true when moving to a state like Florida. There are decisions to be made regarding which city and neighborhood to move to, as well as how to accomplish the move itself. Fortunately enough, Florida Movers is here to help anyone with these types of issues.
When relocating to Florida, there is definitely a need for some kind of moving service. No one wants to deal with all of the issues associated with a move – one of the most important being to choose the proper company who will provide the moving services needed. "This is why we decided to offer this new service for customers", stated Ron Mobley, Marketing Director at Florida movers. "We want to assist customers with every aspect of a move to Florida."
The new service provided by FloridaMovers.org is a good source for people who are looking for reputable movers in the state, those that have a proven track record of success. It's definitely something that's in high demand, more so when thinking about the sheer number of different moving companies that are in the area. Most people find that the best course of action is to use this service because it will help eliminate problems down the line.
Not only do they provide many leads to great moving companies, it's also a resource for people who are looking for highly-informative articles that can provide insight for people who are currently thinking about moving to Florida.