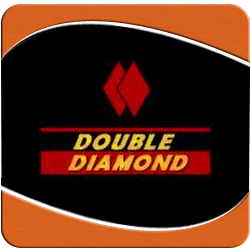 These are quick smokes for any occasion.
(PRWEB) March 24, 2013
TrueTobacco.com, a popular online cigar and tobacco retailer, today announced a special one-day sale for March 30th that will feature Double Diamond Little Cigars - a popular brand of flavored cigarillo - at heavily discounted prices.
According to Nick Gordon, the sale is more promotion-oriented than sales-driven, as he hopes to introduce new brands and styles to his global customer base. "It's not so much about clearing stock," says Gordon. "We just like to highlight different brands every now and then in order to encourage our customers to try new things. Too many cigar smokers refuse to branch out from their favorite brands – they just don't know what they're missing."
Double Diamond Little Cigars are a cigarillo-sized smoke that comes in a wide variety of flavors – including grape and black cherry – as well as in traditional flavors like full-flavor, menthol and mild. Double Diamonds are extremely popular across the country as a "smoke break" cigar – similar to a Black and Mild or a Swisher Sweet. TrueTobacco.com already offers Double Diamonds at lower-than-average prices, which means this sale will be a chance to get a hold of some at a major discount.
"These are quick smokes for any occasion," says Gordon. "A lot of people use them in place of cigarettes when they're out and about. They're just a cool little cigar for the casual smoker."
TrueTobacco.com carries all Double Diamond Little Cigar flavors in both single packs and cartons. The sale will run from midnight on March 30th to midnight on March 30th.
"These aren't aficionado smokes," says Gordon. "But, they have a great flavor, a great aroma and they can be a nice little treat for any cigar lover."
About the Product:
One of the most popular brands of little cigars in the United States, Double Diamond Little Cigars are a delicious blend of South American and Asian dried tobacco. Available in five distinct flavors – black cherry, grape, menthol, mild and full-flavor – they offer cigar lovers a quick little smoke at a very affordable price.
About the Company:
TrueTobacco.com is one of the most-trusted names in cigars on the Internet, offering a large assortment of cigars from around the world – from the highest quality coronas to your average after-dinner stogie. The TrueTobacco.com store also carries an expanding selection of tobacco accessories, including humidors, ashtrays, wraps and cutters. To find more, visit the below URL:
http://www.truetobacco.com/product-category/cigars/cheap/little/double-diamond-little-cigars/.