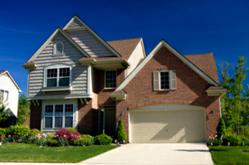 Lake Elsinore, CA (PRWEB) March 25, 2013
Saber Foundation Repair is pleased to announce its new membership in Foundation Supportworks, Inc. (FSI), the largest network of foundation repair contractors in North America.
As the authorized FSI dealer in the area, Saber offers customers exclusive products and innovative systems developed by structural engineers and installed by certified professionals.
Dedicated to finding permanent, affordable solutions, Saber offers customers on-site inspections, a free estimate, and personalized systems tailored to each project. With their patented and approved FSI-designed products, they are equipped to handle problems such as bowing walls, sagging crawl spaces, uneven floors, sinking outdoor concrete, and collapsing retaining walls.
Foundation Supportworks retains a staff of qualified foundation repair experts who work with all of their members to provide on-going training, making sure that all dealerships have access to the latest technology available and ensuring customers that work is performed by knowledgeable and experienced contractors.
Saber Foundation Repair offers foundation repair services for residential, commercial, and new construction clients. Privately-owned and family-operated, the company has been in business since 1987 and has earned the trust of its customers over the years. They offer their services throughout southern California from San Diego and Anaheim to Riverside and Santa Ana.