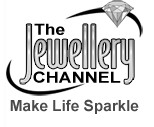 (PRWEB UK) 22 March 2013
The Jewellery Channel (TJC) is unveiling another exciting offering with their latest promotion of must-have items – unforgettably vivacious orange Baltic Amber is now in the spotlight.
Interestingly, unlike most other jewels used for adornment, Baltic Amber is not in fact a gemstone – it is the product of tree resin which hardened and became fossilised over millions of years. This is the case with all amber, but the Baltic variety stands out uniquely for containing a chemical known as succinic acid, hence Baltic Amber is also known as Succinite.
What makes this so intriguing is that recent scientific research has shown that succinic acid has a highly positive impact on the human body. It improves immunity, energy levels and overall well-being. This positive influence was confirmed by Nobel-prize winner Robert Koch. Furthermore, some people have even described Baltic Amber as 'natural Ibuprofen' because of its ability to lessen body pain.
Another fascinating detail about Baltic Amber is that it contains the most species-rich traces of fossilised insects and fauna discovered in amber to date – the most expensive varieties actually preserve discernible ancient specimens.
While the Baltic Sea region is currently home to approximately 80% of the world's known amber, dating from as far back as 44 million years ago, the term Baltic Amber is generic and this same type of amber is also prominent in the Saxony area of Eastern Germany.
Ranging in colour from an almost black hue to a wide variety of stunning oranges, this fascinating jewel is just the ticket to usher in sunny summer cheer and add vibrancy to any outfit.
Just a few examples of the gorgeous Baltic Amber jewellery on offer at TJC include an artisan crafted solitaire pendant retailing for a steal at £8.99, a stunning sterling silver necklace featuring no less than four Baltic Amber specimens (each a beautifully different shade of orange) for only £29.99, and a stunning triangular-shaped pendant with a 59.950 carat Baltic Amber cabochon (dome) as the centrepiece for £49.99.
On the luxury end of the collection, jewellery connoisseurs will continue to be impressed by the value for money on offer, such as the breathtakingly vibrant pendant (98.000 carats) for just £99.99, an absolutely unique brooch with an array of Baltic Amber beads in different hues for only £142.99, and an outstanding necklace featuring numerous tear-drops of Baltic Amber for a mere £187.99.
In addition to the appealing affordability and brilliant quality on offer at The Jewellery Channel with the unveiling of their updated Baltic Amber collection, shoppers will be pleased at how easily they can hunt down the item of their dreams using convenient tick-box search criteria, including type (bracelet, brooch, pendant etc.), price range, material (gold, silver etc.) and carat weight.