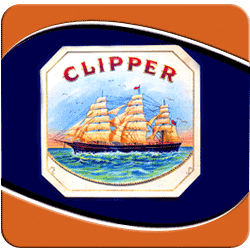 The tobacco in Clippers is top notch
(PRWEB) March 27, 2013
TrueTobacco.com, one of the country's largest online tobacco distributors, announced today that it will be hosting a special sale of Clipper Little Cigars on March 30th, with all Clipper Little Cigar products offered at a 40% discount.
Clipper Little Cigars are the oldest brand of filtered cigars in the United States, offering smokers a more full-flavored alternative to cigarettes. Clippers are offered in a variety of flavors and styles, such as Full Flavor, Menthol, Cherry and Strawberry. In order to further appeal to disenfranchised cigarette smokers, Clippers also offer Light and Ultra Light styles. Manufactured by Global Tobacco LLC in Texas, Clippers have grown very popular in the last few decades as the average price of cigarettes has continued to rise.
Recently, Clipper Little Cigars added a specialized line of clove cigars – tobacco blended with dried clove spice to produce a hearty, autumnal flavor. These Clipper Little Clove Cigars are produced in two styles – Black and Red – and offer a unique smoking experience to cigar and cigarette-lovers alike.
According to Nick Gordon, the General Manager of TrueTobacco.com, little cigars like Clippers are an excellent treat for any kind of smoker. "We're seeing more and more cigarette smokers switching to little cigars," says Gordon. "Not to mention more cigar smokers taking advantage of high-quality cigars that they can enjoy quickly – something you just can't do with a full-sized stogie."
Clippers have a subtle taste and mild aroma that's pleasant to both the smoker and those around them. The flavored brands like Peach and Strawberry don't overpower the smoker with artificial taste, but rather imbue the tobacco with a subtle fruit essence. "The tobacco in Clippers is top notch," says Gordon. "It's not going to let anybody down, whether they're aficionados or casual smokers. The flavors are a nice touch, and they add a cool dynamic to the experience. Still, the price is what's ultimately going to move the product."
TrueTobacco.com currently carries Clipper Little Cigars in cartons of 200 and Clipper Little Clove Cigars in cartons of 160. Full Flavor, Menthol, Peach, Strawberry and Cherry are all available. The sale begins and ends on February 15th.
About the Product:
Clipper Little Cigars are a popular brand of filtered and flavored cigars manufactured in Texas. The cigars are available in a number of flavors and styles including Full Flavor, Menthol, Strawberry and their new series of cloves. With their mild flavor and aroma, Clipper Little Cigars are an excellent alternative to cigarettes or full-sized cigars.
About the Company:
TrueTobacco.com is quickly becoming the most-trusted name in cigars on the Internet. With a massive inventory of cigars and accessories available at huge discounts, TrueTobacco.com's customers have daily access to thousands of products – from premium cigars to humidors and ashtrays. To find this sale visit the URL below:
http://www.truetobacco.com/product-category/cigars/cheap/little/clipper-little-cigars/