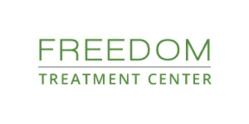 Our program helps you regain your footing and function like you did before drug or alcohol addiction set in
Albion, MI (PRWEB) March 23, 2013
Freedom Treatment Center knows addiction often results in the destruction of lives, and its new Communication and Perception course offers a way to help people rebuild them. The course helps students break past impulsive behaviors while teaching them how to overcome living in the past so they may take control of the moment.
"Drug addiction can warp your perceptions of reality and how you perceive the world around you," said Freedom Treatment Center representative Brian Kuehne. "This course is designed to bring you back to reality and your environment. It teaches students to deal with real life without drugs and alcohol."
The Communication and Perception course is designed to enable students to regain their self-control and ability to perceive the environment around them. These skills are crucial for long-term recovery as they allow students to see the word as it truly exists, not clouded by their past feelings or erroneous perceptions. Seeing the world as it truly is opens the door for a new life free of guilt, depression and addiction.
"Drug addiction addles the mind, and it can make you misunderstand or misinterpret normal behaviors," Kuehne said "Our program helps you regain your footing and function like you did before drug or alcohol addiction set in."
An integral part of regaining that footing and function comes from the Communications and Perceptions Course, which is comprised of two different sections. The first section consists of a high-level version of Freedom Treatment Center's Therapeutic Trainings Routines course. It provides an advanced focus on helping students regain skills that allow them to confront difficulty, communicate their feelings and control their responses.
The second part of the Communications and Perceptions course aims to free students from the past so they can engage with and live in the present. It does this through a series of objective exercises that make it clear when a student remains a slave to the past and then offer ways for that student to break those ties and leave the past behind him or her.
Regret is often a major part of living in the past, and Psychology Today reports it has a damaging effect on the body and mind, hindering people from engaging with life at the present moment. It may also contribute to depression, chronic stress and, as Freedom Treatment Center has seen, a life of addiction.
Located in a semi-residential pocket of Southern Michigan, Freedom Treatment Center provides the soothing and safe environment and assistance so vital for helping people overcome drug and alcohol addiction. Treatment begins with a natural detoxification and continues with counseling, education and lifestyle changes that help ensure an ongoing and successful recovery.