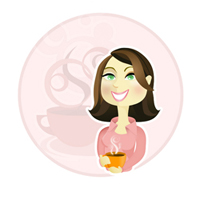 "We just created Intelligent Mommy to give families an easy way to sell and recycle their kids' clothes, toys and furniture to other parents in their neighborhood that need them. During our launch get a free premium account by using this code JSL48Free.
Austin, TX; San Francisco, CA; Youngstown, OH (PRWEB) March 22, 2013
Today, Intelligent Mommy announced the launch of its marketplace that will help parents connect, recycle and sell used items in a safe online environment. This unique service will help keep tons of reusable kids clothing, toys, and gear out of landfills.
In recent years, "robbery-by-appointment," has created a safety issue for anyone that uses online classified ads, bulletin boards, or other ways to buy and sell used items. Some of worst cases have even resulted in the loss of the buyer or seller's life. Intelligent Mommy makes online buying and selling safer by allowing parents to keep their email addresses and contact information anonymous through a unique messaging feature, and parents can access a list of local businesses that have signed up to be safe exchange locations for completing transactions.
"Knowing that you can communicate with another parent in your area without sharing personal information is a huge relief for parents," said Jeff Lorton, Marketing Guru with Intelligent Mommy. "The added protection of using debit or credit cards protects both the buyer and seller, while removing the danger of a cash transaction and makes it safe to recycle and make money while keeping good stuff out of landfills."
When parents register for Intelligent Mommy, they can create a WePay account that securely transfers funds between a buyer and seller once they complete a transaction. To begin a sale, items are posted on the Intelligent Mommy Marketplace, parents communicate through the marketplace, and then meet in a safe location to exchange the items or they can ship to the buyer.
Intelligent Mommy offers free and paid membership options. During our launch get a free premium account by using this code JSL48Free when you join. "For more information and to create an account today visit: http://www.intelligentmommy.com or watch our video.
About Intelligent Mommy
Intelligent Mommy is a marketplace created to help parents that face the problem of finding gently used kids clothing, toys, and gear in a safe and secure marketplace. It is part of American Wireless Entertainment, Inc. ("AWE"), a multi-platform multimedia company. The Intelligent Mommy marketplace is powered by Petite Ware. Follow us on Facebook, Twitter, and Pinterest.