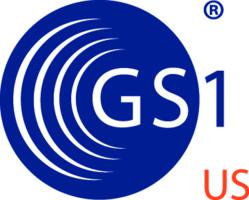 GS1 Connect creates an opportunity for our team to connect with our trading partners in an educational setting while learning best practices that can enhance our supply chain operations efficiency.
Lawrenceville, NJ (PRWEB) March 25, 2013
Executives from more than 50 organizations, including The Coca-Cola Company, Kellogg, Mercy, Target, Tyson Foods, and the Food and Drug Administration (FDA), will headline the conference program at GS1 Connect 2013. Experts from top companies in the grocery, retail, foodservice, and healthcare industries will share best practices for leveraging GS1 Standards and address the most relevant business process needs of each sector. Gathering trading partners, industry experts, solution providers, and GS1 Standards experts in one location, GS1 Connect 2013 will be held from June 10 – 13, at the JW Marriott, San Antonio Hill Country Resort & Spa in San Antonio, Texas.
In addition to the keynote speech from Mozilla CEO Gary Kovacs, GS1 Connect attendees will learn from more than 13 leading retailers about corporate initiatives, vendor requirements, and business process requirements. This year's line-up of speakers for "How to do Business With" sessions includes executives from Ace Hardware, Best Buy, Dillard's, The Kroger Co., Lowe's, McLane Company, Sam's Club, Sears Holdings, Target, Wakefern Food Corp., Walgreens, and Wegmans Food Markets.
"GS1 Connect allows trading partners to directly collaborate and network with their peers, suppliers, and customers," said Bob Carpenter, President and CEO of GS1 US. "These collaborative, interactive sessions provide an opportunity for suppliers to engage with their customers and gain a better understanding of how they are utilizing GS1 Standards in key business processes, how these industry initiatives will impact their businesses, and how they can better work with their trading partners to improve supply chain performance across their networks."
The conference program is divided into five industry tracks, including:
Grocery: Key topics in this track include invigorating traceability programs for consumer packaged goods companies, the implications of the Food Safety Modernization Act, the 2014 Sunrise Date for the use of the DataBar for loose produce and coupons, Data Quality Framework initiative and GDSN (Global Data Synchronization Network) major release update, and transitioning from generic to brand owner U.P.C. barcodes in produce. This track includes sessions with speakers from The Coca-Cola Company, Dean Foods, Institute of Food Technologists, Tyson Foods, Wakefern Food Corp., and Wegmans, among others.
Retail: This track includes an update on the Item Level RFID (radio frequency identification) Initiative, collaborative business planning, and representatives from Neiman Marcus leading a session on omni-channel optimization in retail. Other sessions will be led by executives from Best Buy, Lowe's, Target, Walgreens, and other top retailers.
Foodservice: Sessions will include PepsiCo discussing the use of GLNs (Global Location Numbers) in foodservice, delivering value with GDSN, benefits of barcoding, the results of the Data Integrity Pilot, and a Foodservice GS1 US Standards Initiative update. Speakers from Compass Group, Dot Foods, Kellogg, Mondelez, and US Foods will also share their industry insights during Foodservice track sessions.
Healthcare: Experts from the Ohio State University Wexner Medical Center will discuss navigating the GLN Registry, while a representative from the FDA will provide an update on UDI (Unique Device Identification) draft regulation. Other topics include GDSN use, a pharmaceutical traceability pilots update, mastering UDI and GS1 Standards, and an overview of the McKinsey Healthcare Report, titled "Strength in Unity: The Promise of Global Standards in Healthcare." Speakers include representatives from Baxter, Cleveland Clinic, and Geisinger Health System.
GS1 Standards and Solutions: Executives from GS1 US and representatives from a range of end user companies (including Abbott, Best Buy, The Kroger Co., Lord & Taylor, Sam's Club, and others) will provide updates and adoption strategies related to the full suite of GS1 Standards, including GTIN (Global Trade Identification Numbers) allocation rules, prefix management, EDI implementation, GDSN adoption, EPC (Electronic Product Code)/RFID usage, the GLN Registry, and barcode management.
"GS1 Connect creates an opportunity for our team to connect with our trading partners in an educational setting while learning best practices that can enhance our supply chain operations efficiency," said W. Rodney McMullen, President and Chief Operating Officer of The Kroger Co. and Chairman of the Board of Governors at GS1 US. "Demonstrating our Kroger Program Mercury and new Portal will equip our suppliers with information they need to implement GDSN."
Attendees will also be able to participate in nearly 30 interactive Trading Partner Roundtables. During these informal roundtables held in the exhibit hall, attendees will be able to interact and network with representatives from Ahold USA, The Coca-Cola Company, IPC/Subway, The Kroger Co., Macy's, PepsiCo, Safeway, Tyson Foods, and other companies. Multiple representatives from each company will be available to discuss trading partner initiatives, GS1 Standards, data synchronization, supply chain optimization, EDI, and other topics.
GS1 Connect 2013 is sponsored by The Coca-Cola Company, The J.M. Smucker Company, Axway, and SML Group. For more information or to register, visit http://www.GS1Connect.org. Early-bird registration discount expires March 31, 2013.
About GS1 US
GS1 US, a member of GS1, is an information standards organization that brings industry communities together to solve supply-chain problems through the adoption and implementation of GS1 Standards. More than 200,000 businesses in 25 industries rely on GS1 US for trading-partner collaboration and for maximizing the cost effectiveness, speed, visibility, security and sustainability of their business processes. They achieve these benefits through solutions based on GS1 global unique numbering and identification systems, bar codes, Electronic Product Code-based RFID, data synchronization, and electronic information exchange. GS1 US also manages the United Nations Standard Products and Services Code (UNSPSC). http://www.GS1US.org