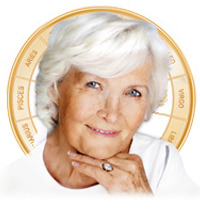 Phoenix, AZ (PRWEB) March 22, 2013
In a day and age were the economy is struggling, and many people are uncertain about their financial future, or their futures at all for that matter, more and more consumers are becoming budget savvy and wallet conscious when it comes to spending money on what may be deemed "luxury items". It seems that no matter what industry today's consumer spends money in, there are always companies looking to make a fast dollar, with very little work or input required from the company itself. As a result, some companies make a bad name or create a stigma for their entire industry by scamming people out of their hard earned money. When it comes to the field of astrological services, many of today's consumers are skeptics, and for good reason. Norah Guide from Premium Astrology knows this and is always working to ensure that Premium Astrology stays at the top of the list when it comes to premium astrology reports, services, and guides. Her commitment to their customers, clients, and friends is unparalleled in the business, and Premium Astrology has set themselves apart from other companies by establishing a client care team that works diligently around the clock to meet the needs of their customers.
Where most of today's businesses are cutting back in round the clock customer care, Norah Guide steps up to the plate to ensure that no stone is unturned when it comes to meeting the high standards of her reader's needs. As such she has established Reader's Appreciation Month across her social media platform and has been flooded with responses as a result. One by one Norah has been answering individual questions from her readers at no extra cost to them, and her advice has been working time after time again. No matter what the question is, Norah leaves no stone unturned in getting the answers for her reader's and the testimonials are evidence of that. Whether she is giving them an individual Tarot reading tailored to their question over at Google+, or communicating by private message over Facebook, Norah is helping more readers every day. Here are just a few of the testimonials that have come in during the month of March during Reader's Appreciation Month.
"Dear Nora, I see the LIGHT! It all came to me last night. I just got to thinking about it and first thing this morning, after my morning meditation, and breakfast, my husband and I had a very nice talk. Then I started digging into those dark hidden places. You should have seen the junk I pulled out! They all went bye bye via a really great Rieki meditation that I use a lot. I feel so free! Thank you! I love you -Namaste, Tina from Facebook"
"Good morning Norah, Just downloaded all of my extended reading for 2013 also the 4 extra books you also sent. I am looking forward to reading these and that will take some time, however I'm grateful for your time and I will let you know how things are at a later stage. Regards Fran from Facebook"
These testimonials are just a few of the many that are pouring in through Norah and Premium Astrology through Reader's Appreciation Month. Readers can visit any of her social media sites to become the next testimonial themselves. Reader's Appreciation Month is just one of the many measures taken by Norah to ensure that Premium Astrology remains one of the most credible and accessible astrological services company to date. When they can not be reached directly through their website, multi-pronged social media platforms, the exceptional Client Care team at Premium Astrology is available around the clock through a wide variety of contact methods to meet the high standards of their exceptional clients, followers, and friends.
###
Premium Astrology is proud to have had the privilege of helping men and women all over the world enhance the quality of their lives through services of spiritual enlightenment. Premium Astrology provides fast and reliable astrological reports and a wide variety of other services through the experience of Astro-Clairvoyant Norah Guide. The individual success of each of their clients is their highest priority, and Premium Astrology is available to provide live support twenty-four hours a day seven days a week.