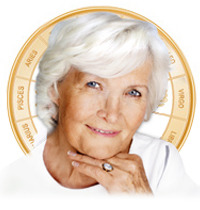 Phoenix, AZ (PRWEB) March 23, 2013
Astro-Clairvoyant Norah Guide with Premium Astrology provides transit period guides, astrological reports, daily forecasts, and a wide variety of other sources of information and services to clients seeking information and enlightenment in their lives through the field of astrology. Norah Guide's experience in the field of predicting and forecasting using astrological events has been proven reliable time and time again. Norah Guide applies the art of astrology that has been used for centuries with her own wisdom and experience in the field to support the needs of her clients, readers, and friends seeking enlightenment in their lives. Until recently, Norah Guide has been somewhat of an enigma to her friends and followers, and has not had much opportunity to interact directly with them on a one on one basis. Until now that is. Now, for the first time ever, Norah is getting closer than ever to her friends and followers by interacting directly with them one on one through social media through the month of March 2013 for Reader's Appreciation Month.
For the month of March 2013 Norah Guide and Premium Astrology opened up her multi pronged social media platform to assist Norah in her efforts to connect with her readers with the launching of the first time ever Readers Appreciation Month. While Norah is updating every one of these sites every single day, she does not always have the opportunity to connect directly with her readers and friends. Now Norah Guide is making the time to connect with her friends, and encourages reader participation and connection on each of her social media pages. Readers, friends, and followers can contact her directly on Facebook to have their questions answered, or post messages on her walls to connect with Norah Guide instantly.
Norah's already been doing this all month long during Reader's Appreciation Month and the questions keep pouring in. Why? Because the accuracy rate for Norah is so incredible that her reader's keep coming back for more every single day. One of her readers honored during Reader's Appreciation Month on Google+ had this to day about her experience with Norah Guide during Readers Appreciation Month:
When I first time saw The Premium Astrology I didn't even believe that you are a real person. Now, you've already changed me as a person. Before my question, I wanted to ask, can I share this page and this readings with my fans? Thanks so much! Love, Lilith
Clients and friends seeking more information on astrology can follow Norah Guide on any of her blogs and through Norah Guide's social media platform for general information in order to get their question answered and become Norah's next testimonial.
Premium Astrology is proud to have had the privilege of helping men and women all over the world enhance the quality of their lives through services of spiritual enlightenment. Premium Astrology provides fast and reliable astrological reports and a wide variety of other services through the experience of Astro-Clairvoyant Norah Guide. The individual success of each of their clients is their highest priority, and Premium Astrology is available to provide live support twenty-four hours a day seven days a week.