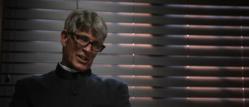 This fest proves Tinseltown's chops…the creativity and ingenuity of film. - Cool Hunting
Los Angeles, CA (PRWEB) March 29, 2013
Oscar Nominee Eric Roberts (The Dark Knight, The Expendables and Another World) stars in the World Premiere of The Whipping Club at the 4th Annual New Media Film Festival held in Los Angeles CA June 11-12th 2013 at The State of the Art Theatre, The Landmark.
The Whipping Club is Directed by Adam Cushman and centers on a young woman in 1960's Ireland who gives her infant son up for adoption, thinking he's headed for a better life in the United States. The boy, however, ends up in an abusive orphanage in the Irish countryside.
Another early selection for programming is The Killers Music Video Daddy's Eyes, "A visual story of broken love - torn by vices" states director Carlos A. Hurtado. In 2005, Eric Robert's was in The Killers Music Video "Mr. Bright Side".
To view early selections, please click HERE and scroll through the programming.
Entries are being accepted until May 1st, 2013 with a locked schedule on May 15th 2013 for:
A ONCE A YEAR SPECTACULAR: 4th Annual New Media Film Festival
DATE: June 11th & 12th 2013
WHERE: The Landmark 10850 W. Pico Blvd. Los Angeles CA 90064
WHY: The Best in New Media… Honoring Stories Worth Telling.
HOW: http://www.NewMediaFIlmFestival.com click on attend festival.
JUDGES: From Fox, Pixar, ILM, The Caucus and other Industry Leaders .Music Videos judged by Two Time Grammy Nominee Barry Goldberg & Two Time Gemini Winner Ron Proulx. Trailers are judged by Steven Lenowitz, Reporter National Movie Trailers Examiner. Machinima is judged by Emmy Nominee Tony Dyson, builder of R2D2 for George Lucas.
SUBMT NOW. ENTRIES accepted until May 1 2013
CHOOSE from 17 categories. New Media Film Festival accepts content in all media that are innovative, imaginative and inspirational. Stories that can make you laugh, cry, think & go beyond the ordinary.
EACH submission is considered for Screening, Competition ($45k in Awards) & Distribution: non - exclusive, platforms include Windows 8, ITunes and 2000 others
"New Media Film Festival makes the cutting edge accessible"- Huffington Post
"Sundance for the Facebook Crowd" - Culture Rehab
"Top 10% out of 200 Million Award "Most Viewed Social Media Profiles @LinkedIn for 2012"
Founded by New Media Expert and Award-Winning Producer Susan Johnston
http://www.imdb.com/name/nm0426856/?ref_=fn_al_nm_2.