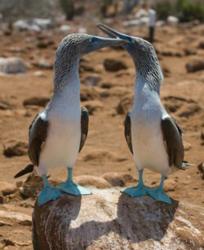 The Galapagos are one of the world's most amazing destinations and always near the top – if not the top – of peoples' bucket list
(PRWEB) March 22, 2013
Goway Travel, the specialist wholesaler for long haul destinations, has announced some amazing incentives for their travel agent partners when selling Galapagos travel experiences.
"The Galapagos are one of the world's most amazing destinations and always near the top – if not the top – of peoples' bucket list. The islands almost sell themselves but Goway is always looking at ways to help with the selling process with tools such as the Galapagos Nature calendar (PDF) but also to add incentives for our agent partners," states Don Forster, Product & Marketing Manager for Goway's specialist Latin America division.
"In line with that we are happy to announce the agent incentive for the Galapagos and our top selling vessels the Legend, Coral I and II," continues Forster
If an agent books five passengers on the Galapagos Legend, Coral I or II the agent will receive a 50% discount on one of these vessels for their own personal FAM trip. Agents that sell 10 passengers on the Galapagos Legend, Coral I or II the agent receives a very special rate of $100 per night on any cruise length for their own personal FAM trip. Terms and conditions apply which can be seen at GowayAgent.com under the incentives tab.
The 2013 – 2014 Latin America travel planner prominently features the Legend and Coral vessels as well as other ships for the Galapagos as well as many other options in to Central and South America.