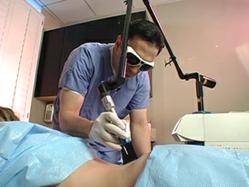 Los Angeles, California (PRWEB) March 21, 2013
On March 11, 2013 the Ruhr University Bochum and Basel University released the findings of a study that examined the psychological impact of plastic surgery. The study's subjects demonstrated increased happiness with life, fulfillment, and self-confidence once their physical looks were enhanced with cosmetic surgery. Patients reported feeling less anxiety, viewed themselves as more attractive, and reported no adverse effects. (Go to: goo.gl/Q2uoB)
"You could call this a study in common sense," says Dr. Simon Ourian, Medical Director of Epione Beverly Hills. "It stands to reason that mentally healthy people would be made happier by an improvement in their physical appearance. I think it would be odd not to."
In order to determine whether those who undergo plastic surgery are fundamentally different from others, the study examined several groups of people. It considered 544 subjects who were having surgery for the 1st time, 264 individuals who had considered plastic surgery in the past, and 1000 individuals who had never taken an interest in such procedures. The study determined that no substantial differences were recorded amongst the three groups in the study with regards to health and psychological variables, like happiness with life, fulfillment, levels of depression and mental well-being.
With the help of a psychological tool, referred to as "Goal Achievement Scaling," the study assessed what the subjects aimed to achieve via plastic surgery. Participants were asked a variety of open questions and were asked to choose from ten basic aims, including a couple that were obviously unattainable such as "I will be an entirely new person" and "All of my imperfections will be gone." Only twelve percent of the subjects chose these unrealistic basic targets. Subjects answered the open questions far more sensibly, expressing the desire to "eradicate blemishes", "improve self-esteem" and "feel better."
The academics tested the subjects prior to surgery, and the testing was repeated three months, six months and twelve months afterward. On average, subjects said that they had attained their desired targets and were happy with the long-term results. In contrast to people who had opted against plastic surgery, subjects who had undergone the treatment felt healthier, calmer, and had increased self-confidence. Therefore, the study recorded a high score for the average success rate of cosmetic surgery treatment and it's psychological impact.
"I think the study pointed out something else that should be kept in mind by anyone considering any aesthetic treatment," says Dr. Ourian. "That is the importance of having reasonable expectations of the results. There is a direct correlation between reasonable expectations and patient satisfaction."
Dr. Ourian has been a pioneer in laser technology and non-invasive aesthetic procedures including Restylane, Juvéderm, Radiesse and Sculptra. These treatments are used for the correction or reversal of a variety of conditions such as acne, acne scars, skin discoloration, wrinkles, stretch marks, varicose veins, cellulite, and others. More information about plastic surgery and happiness can be found on Epione's website.