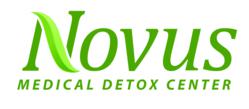 Novus is the first step in helping professionals recover from substance abuse, and provides the nurturing, supportive environment they need in order to do, so that they can return to being productive members of society.
New Port Richey, Florida (PRWEB) March 25, 2013
Approximately 8.4% of adult full-time workers and 9.8% of part-time workers either abused or were addicted to drugs or alcohol in 2012. (1) The effects of substance abuse in the workforce can be detrimental to businesses when not recognized quickly. Novus Detox Center, a detox facility in New Port Richey, Florida, details the warning signs of substance abuse in the workplace. When identified early, employers can address the issue immediately and avoid the adverse outcome of employee substance abuse.
Novus suggests that companies become familiar with the effects of substance abuse so that it can be caught before it results in negative consequences for both a business and its employees. Substance abuse among employees can result in workplace injuries, increased medical costs for employers and decreased company productivity.
Attentive employers can prevent problems before they start by knowing what to look for. Substance abuse is often evident by a few telltale signs, such as the following: (2)
●Accident proneness.
Alcohol and certain drugs interfere with hand-eye coordination, causing users to become more clumsy than usual. In an office with equipment, this presents a dangerous combination.
●Inattention or forgetfulness.
oDrugs affect the brain's ability to function correctly, resulting in carelessness and lapse of memory.
●Absenteeism.
oDrug users miss work twice as often as non-drug users. An increase in sick days may be sign of drug use.
●Personality change.
oDrugs supply a temporary feeling of euphoria, or a "high." However, after the high wears off, a user typically experiences extreme emotional or physical lows. Irritability or depression often follows alcohol consumption.
●Sudden increase in productivity.
oIn the early stages of drug use, some individuals perform better due to increased heart rate and blood pressure, as well as a stimulated nervous system.
●Falling productivity.
oDrugs and alcohol make people inattentive to deadlines or unable to gauge quality, causing productivity to fall.
Many professional and competent workers struggle with substance abuse and could be model employees with the help of treatment. Novus contends that employees who seek help for drug abuse may benefit from company support. Helping a staff member seek assistance is recommended, as withdrawal is a difficult and dangerous process that should not be undertaken without the help of professionals. Novus is one of the only detox facilities in the nation equipped to handle high-dose drug abuse cases.
Novus has more than a 90% completion rate of people who start their medical detox at the facility. The medical team is trained to high competency in keeping patients from getting sick during the withdrawal process, leading to many patients completing alcohol detox in fewer than five days. Novus strengthens their patients' bodies with a proprietary I.V. vitamin mix along with other supplements, making the detox process as comfortable as possible. This nutritional vitamin protocol is an advanced medical discovery that allows Novus to handle the toughest of substance abusers, and is tailor-made to the individual's needs, drug history and physical condition.
Once patients have completed a detox program and gotten the substances out of their system, they are then more able to successfully complete rehab programs and return back to home and work.
Novus is the first step in helping professionals recover from substance abuse, and provides the nurturing, supportive environment they need in order to do, so that they can return to being productive members of society.
To learn more about the Novus Medical Detox center and its addiction and detox programs, visit http://www.NovusDetox.com.
About Novus Medical Detox Center
Novus Medical Detox Center offers safe, effective alcohol and drug treatment programs in a home-like residential setting. Located on 3.25 tree-lined acres in New Port Richey, Fla., Novus is licensed by the Florida Department of Children and Families as an in-patient medical detox facility. Novus is known for minimizing the discomfort of withdrawal from prescription medication, drugs and alcohol by creating a customized detox program for each patient, incorporating medication, natural supplements and fluid replenishment—putting dignity and humanity back into drug detoxification. Patients have 24/7 medical supervision, including round-the-clock nursing care and access to a withdrawal specialist, and enjoy comfortable private or shared rooms with a telephone, television, DVD player and high-speed Internet access. For more information on the Novus Medical Detox Center, please visit http://www.NovusDetox.com.
(1) Frolik, Cornelius. "Drugs in Workplace Costly for Employers." Daytondailynews.com. Dayton Daily News, 27 Jan. 2013. Web. 13 Mar. 2013. daytondailynews.com/news/news/drugs-in-the-workplace-carry-high-costs-for-employ/nT7G5/.
(2) "Drugs in the Workplace." TheHRSpecialist.com. White Paper, 2009. Web. 13 Mar. 2013. thehrspecialist.com/article.aspx?articleID=2793.