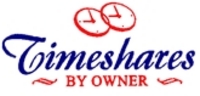 (PRWEB) March 22, 2013
Florida and beaches go hand in hand and Timeshares By Owner is here to help plan the beach vacation of your dreams. With almost 600 miles of coastline along the Atlantic Ocean, Florida certainly has an array of eastern beaches to choose from, but keep in mind that some of the best Florida beach destinations for vacationers aren't necessarily those that earn national recognition as "the best beaches." The best vacations are built around planning for the activities that you want to participate in; sometimes diamonds in the rough make the best memories.
It is never too early in the year to plan the first family vacation and what better place to visit than Florida? The most popular family vacation beach in Florida is, by far, Daytona Beach. With twenty-three miles of sparkling white, sandy beaches and the amazing waters of the Atlantic, Daytona is an irresistible location for children and adults alike. With a wide variation of timeshares that fit any budget, Timeshares By Owner has the property that will ensure the vacation is one of comfort and relaxation.
The city of Jacksonville boasts that their southern hospitality is second to none, making it another great draw for families seeking the perfect group vacation. With amazing stretches of beaches and waterways, Jacksonville Beach is the ideal location to explore, fish, or reconnect with your family.
Take a look at the Reserved and Ready to Rent Listing at http://www.timesharesbyowner.com to assist in planning that next vacation. Timeshares By Owner's Sale and Rental Concierge Department is standing by to help excited vacationers get in contact with owners in their inventory at 888.707.TIME(8643).
If sightseeing is the draw for this vacation, Miami's South Beach and St. Augustine, Florida is the way to go. Often referred to as America's Riviera, multiculturalism is thriving in South Beach and it attracts an ever growing number of visitors, various in cultures and vocations with its cosmopolitan feel. St. Augustine is the nation's oldest city and holds 43 pristine miles of beaches, promising the right type of beach for everyone. These beaches will make your vacation experience memorable and educational.
Take advantage of these fantastic opportunities at timesharesbyowner.com or contact the Timeshares By Owner Concierge service and negotiate that deal directly. Representatives are available to assist renters at 1-888-707-TIME(8463).
Cocoa Beach is the surfers paradise and has long been the "Surfing Capital of the World." Just an hour from Orlando, this beaches proximity to the Kennedy Space Center and Port Canaveral, not to mention the location of the best surf shop around – Ron Jon Surf Shop, will make for experiences found no where else in the state.
Book now to ensure that that incredible summer vacation is waiting!
These amazing destinations and more are waiting at Timeshares By Owner! Take action, make no delays! Representatives are ready and waiting to assist you in scheduling the summer vacation that your family will keep talking about for ages! Call Timeshares By Owner at 1.888.707.TIME(8463) now!
ABOUT TIMESHARES BY OWNER®
Timeshare By Owner® has been in business for over 15 years and is dedicated to helping timeshare owners sell or rent their timeshares and to helping vacationers find their perfect vacations! For more information on Advertising Platforms for motivated sellers and renters, contact Timeshares By Owner® at 888.707.TIME(8463), or email us at info(at)timesharesbyowner(dot)com.