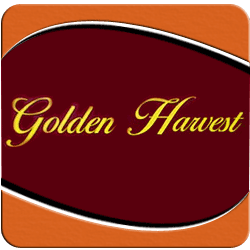 Little cigars like Golden Harvest offer smokers another way to enjoy tobacco
Miami, FL (PRWEB) March 31, 2013
TrueTobacco.com, one of the Internet's premiere cigar discount stores, announced today that it will begin offering Golden Harvest Little Cigars – a popular line of filtered and flavored smokes – for the first time on its online shop.
Golden Harvest Little Cigars, a competitive brand in the low-cost filtered cigar market, are a light-bodied miniature stogie that offers smokers a satisfying alternative to cigarettes. The cigars come in a number of flavors, most notably Blackberry, Cherry, Full Flavored and Menthol. Golden Harvests are also one of the few brands of filtered cigar that are available in a "Light" style. The cigars have become more popular over the last few years as many smokers have turned away from expensive cigarettes and moved toward low-priced cigars, which often are available by the carton for what two or three packs of cigarettes would cost.
According to TrueTobacco.com General Manager Nick Gordon, cigars are a growing fad among disenfranchised smokers looking to reign in their spending. "Little cigars like Golden Harvest offer smokers another way to enjoy tobacco," says Gordon. "Smokers are able to get more flavor, more taste and more smoking time out of cigars for a fraction of the price, and without all the chemical additives that come along with cigarette processing."
Golden Harvests and other low-cost filtered cigars usually have a light or medium body, burning a little faster than most cigars but not quite as quickly as cigarettes. This means that former cigarette smokers will get a little bit more for their money, and cigar-lovers will get all the pleasure of a cigar in a fraction the smoking time.
"There are benefits to smoking mini cigars and cigarillos," says Gordon. "If you find a brand you like, you can have a quick smoke while you're out and about without having to factor smoking time. You don't want to light up a $10 dollar Corona and end up having to waste it."
TrueTobacco.com is currently carrying Golden Harvest Little Cigars in 200 ct cartons. Blackberry, Cherry, Full Flavor, Light and Menthol styles are available.
About the Product:
Golden Harvest Little Cigars are a popular low-cost alternative to cigarettes, available in a number of flavors and packed with pure North Carolina leaf tobacco. Golden Harvests are manufactured by Kinston, North Carolina-based Rouseco, Inc., which also produces pipe tobacco, cigarette injectors and cigar accessories.
About the Company:
TrueTobacco.com is one of the Internet's premiere cigar and cigar accessory outlets, offering its customers discount prices on a staggering amount of tobacco-related merchandise. The company is also proud to offer pipe tobacco, wraps and tobacco accessories like humidors and cutters.