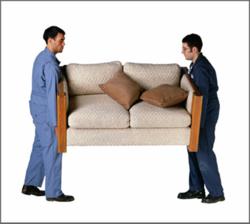 We try to pack your items in a way that makes it easier and functional for you to get unpacked while at the same time making the best use of our packing materials and space
PLANO, TX (PRWEB) March 23, 2013
The owner of a North Texas moving and delivery firm is offering moving services for area businesses that are relocating. Tim Brown, owner of Hotshotsmoving.com, says outsourcing a business move saves time and money.
"Making a business move is a very delicate thing," said Brown. "The owners worry about getting things packed, and getting re-set up while trying to conduct regular business. If not done right or not done with the right mover, the delays can be endless, costing a lot of money to the owner in loss of production and in increased moving fees," he said.
"At Hotshotsmoving.com, we use four simple but very important steps," said Brown. "First, we begin with clear and constant communication. We take great care to sit down with our clients ahead of time to discuss the best time to make the move. This minimizes work down-time. If the business' normal operating hours are 9:00 am to 5:00 pm, we'll pack and move after the end of their day. If another time is better, then we'll schedule it when it's best for the client."
Brown said his company also communicates with the old landlords and the new location landlords to find the best times and routes in leaving the old location and to unload at the new. "That way," said the owner, "we also minimize blocked access to either building with less distractions to other tenants. We try to be a good neighbor on behalf of our client."
"Second, we try to pack your items in a way that makes it easier and functional for you to get unpacked while at the same time making the best use of our packing materials and space," Brown said. The third step is the actual move. According to him, clients can even follow the moving truck if they want, or the truck can just meet them at there.
"The fourth and last step," said Brown, "is the unloading. Before we take one thing out, we do a walkthrough to make sure the nothing is present at the new location to damage the clients' items. Then we work with our clients to unload boxes by room so they don't have to move things after we're gone or look for things."
Hotshotsmoving.com offers full service moving and delivery options. Not only do they safeguard client furniture and equipment, they also can disassemble and reassemble large items to facilitate the move-in. They will move locally or out-of-state, whatever is necessary for the client. They can even help businesses that are downsizing their operations.
Hotshotsmoving.com is family owned-and-operated in Plano. The firm is fully licensed and insured, and provides written estimates and guaranteed pick-up and delivery times. Hot Shots also provides residential moving services with the same coverage and guarantee as well as weekend and evening availability.