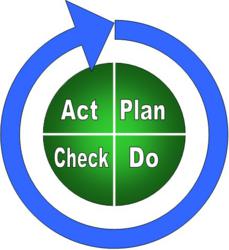 Great data, plus great analysis, plus a bias for action is a proven formula for success.
Cleveland, OH (PRWEB) March 25, 2013
Since 2003 Profit Finders has been developing proprietary web-based data collection techniques and analysis tools to help factories eliminate waste, increase efficiency, reduce cost, improve quality, and drive never-ending continuous improvement programs. Deliverables include web-based at-a-glance dashboards and real-time alarms if important process parameters start to drift from desired range.
Breakthrough Strategies LLC was started in 2008 and is one of the leading companies applying lean strategies and Six Sigma techniques to help clients identify and eliminate process waste and reduce process variation. Jim Odom, President of Breakthrough Strategies, is a Six Sigma Master Black Belt.
"Our core strength at Profit Finders is to automatically capture real-time production data and provide systems that convert large volumes of data into actionable information. We like to say we are at the factory 24x7 using technology, but we were not staffed to spend a lot of time physically on the shop floor. This is where our partnership with Breakthrough Strategies comes into play" explained Tom Fabek, General Manager of Profit Finders.
"We are very excited about our partnership with Profit Finders. Breakthrough Strategies has developed simple yet powerful techniques that enable companies to quickly identify and eliminate waste and use a process of "shift and squeeze" to reduce process variation. There are great synergies between Profit Finders' unique data capture technology and our programs of using data to drive improvements" commented Jim Odom.
This spring Profit Finders and Breakthrough Strategies will begin offering a series of no cost Webinars. "For some of the Webinars we will use a case study format. It is always more exciting to talk about real world results. Great data, plus great analysis, plus a bias for action is a proven formula for success," says Odom.
For more information visit http://www.ProfitFinders.net or http://www.jlodom.com or call us at (440) 638-5214.