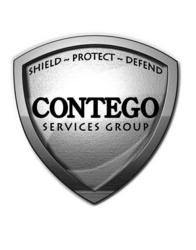 This robust, web-based product will allow our clients access to updated information for improving workplace safety and reducing employee accidents and injuries. -- Mark Jansen, Vice President of Loss Control
Fort Lauderdale, FL (PRWEB) March 22, 2013
Contego Services Group, LLC is pleased to announce an innovative risk management platform available to its customers. The Loss Control Resource Center is a web-based platform that provides a library of sample safety documents and a suite of software tools to assist Contego's clients in implementing proactive risk management techniques. This new tool is accessible from any workstation with internet access at no cost to Contego's clients.
The Loss Control Resource Center is unique in that it is customizable and designed to assist customers with all risk management needs. New content is constantly added to the platform enabling Contego's clients to be informed of the latest in risk management. The Loss Control Resource Center's Safety Library consists of online training programs, policies and procedures, training shorts and materials, quizzes, and posters. There is an array of software applications offered by the center including programs relating to insurance management, incident tracking with OSHA logs, training tracking, employee management, return-to-work programs, job hazard analysis, and safety data sheet management.
"We are excited to announce the implementation of the Loss Control Resource Center. This robust, web-based product will allow our clients access to updated information for improving workplace safety and reducing employee accidents and injuries. We are pleased to offer this cutting-edge service to our customers and excited to see all the ways in which our clients can benefit from this value added service," said Mark Jansen, Vice President of Loss Control.
To learn more watch our introductory video: https://www.lossfreerx.com/Videos/76439/video.html
Contego Services Group, LLC provides game-changing insurance services and cost containment solutions. Services include Investigative Services, SIU & Fraud Detection, Subrogation, Due Diligence, Loss Control, and Transportation & Translation. For additional information on Contego Services Group please visit http://www.ContegoServicesGroup.com or contact Jessica Custer at 954-556-1616.
Media Contact:
Jessica Custer
954-556-1616
JCuster(at)ContegoGroup(dot)com