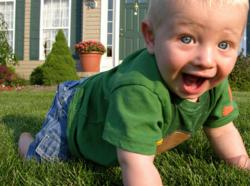 "This study clearly indicates that by improving business efficiencies we can provide higher quality care for our youngest, most vulnerable citizens," said Sue Renner, executive director, Merage Foundations.
Denver, CO (PRWEB) March 26, 2013
Each day millions of U.S. children ages six weeks to 14 years old attend some form of "market-based" child care while parents work and, yet, the overall quality of "market-based" child care is of mediocre quality. Early Learning Ventures has developed a non-regulatory innovation designed to mitigate the effects of child care market imperfections and improve overall child care quality. The results of the recently completed ROI study indicate that the ELV Shared Services model produce significant returns for almost all participating providers, with returns as high as $8.08 for every dollar invested and culminating in $114,400 over five years.
The ELV Shared Services model works through strong nonprofit organizations which are selected to start ELV Alliances and then act as streamlined, central hubs to provide business support for the child care industry. The ELV Alliance in turn brings technology and business practices to networks of center-based and family child care providers. The ELV Alliance model creates operational efficiencies and economies of scale that allow child care providers to offer higher quality care at a lower cost.
Early Learning Ventures is a not-for-profit organization, founded by the David and Laura Merage Foundation, that is committed to developing strong learning foundations through universal access to high-quality early care and education. Utilizing a shared services approach, ELV brings together community-based networks comprised of small early care and education businesses (nonprofit or for profit) that work together to deliver services in a more streamlined and efficient way. This unique, custom-built model is designed specifically for the child care industry, and ensures fiscal stability and superior business operations – the foundation for delivering high quality early learning services. For more information on Early Learning Ventures, visit earlylearningventures.org.