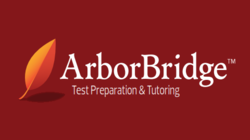 Santa Monica, CA (PRWEB) March 22, 2013
With the push for schools to adopt the "common core" standards, there is reason to believe that the SAT will follow suit, resulting in crucial changes to SAT preparation.
46 states have formally adopted the common core, a set of curriculum objectives and guidelines designed to better prepare students to enter the work force or university. College Board president, David Coleman, previously led the efforts to develop the common core and will likely incorporate similar standards on the new SAT.
The common core places an emphasis on students having a wide and developed understanding of English vocabulary. Should the SAT shift towards aligning with the common core, the vocabulary portion of the exam will likely remain, and perhaps even see an increased emphasis. Addition of vocabulary only questions (meaning they do not test reasoning skills), such as synonym or antonym questions, could make an appearance.
ArborBridge's Director of Instruction, Kate Ballard-Rosa, explains that "increased vocabulary only questions would force students to begin studying vocabulary at a much earlier stage and would require student vocabulary to have more breadth, as there are few tricks to be learned for vocabulary only questions."
Another aspect of the common core is integrating a more diverse group of writing into students' repertoire of texts. "Students may need to recognize and understand passages written in old English, or based on the history and customs of another culture," says Ballard-Rosa.
One of the most significant aspects of the common core standards is increasing students' abilities to understand charts, graphs and other multimedia representations of data. The SAT has a very limited representation of charts and graphs currently.
"Should the SAT add in a section of chart and graph reasoning, students will need to learn all of the content associated with reading graphs and charts quickly. Especially important will be learning the common tricks standardized tests employ in reading graphs, such as switching axis, mixing up raw data and percentages, staggered axes and more," Ballard-Rosa advises.
Students will likely also see a shift towards questions that test the reasoning behind solving, as opposed to actually solving. This would likely mean answer choices that are variables, lists of steps, or "anything except" questions as opposed to numbers. Ballard-Rosa explains, "Students who excelled in geometric proofs will be likely to excel on these questions, and those who struggled will need an "educational therapy" approach to training their mind to approach math from a "why" instead of "how" approach."
However the test does end up changing, there is sure to be a flurry as test prep companies rush to keep up. However, the test will likely not revolutionize standardized testing and is more likely to adopt some of the more successful formats and question types of other standardized tests. For more information about test prep for the new SAT, students can visit http://www.arborbridge.com or email info@arborbridge.com.
About ArborBridge
Founded in 2011, ArborBridge is now working with students from 18 countries on 6 continents. ArborBridge's exclusive, customized curriculum helps students around the world maximize their potential score on the SAT. Their students have seen total point increases exceeding 600 points. Due to the strength, in part, of these increases, ArborBridge students gain admission to college including Stanford, Cal Tech, NYU, Columbia, Penn, and Georgetown.