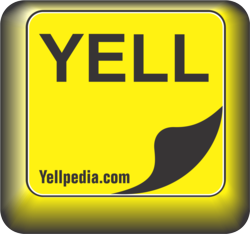 America has too many virgins, and we mean to change that
Orange,CA (PRWEB) March 26, 2013
Usually companies sly away from unsavory elements, fearing it may hurt their brand image, but Yellpedia.com, the yellow pages wiki, is clearly not operating from that play book. With their public beta launch this week they've also launched the Devirginize America campaign. According to Chris Tharp, founder of Yellpedia.com, "America has too many virgins, and we mean to change that."
Yellpedia.com was built on the same software as Wikipedia, Mediawiki, the open source wiki software. In the case of Yellpedia.com, however, the software has been modified to allow the embedding of documents, forms, music, photos, videos, and more. Each listing also has a comment section allowing the end user the ability to rate, review and comment about each listing. Upon its public beta launch this week Yellpedia.com establishes itself as one of the largest wikis in the world and the first complete yellow pages wiki in the world.
"Of course, I should be clear here, America has too many virgin pages right now," Tharp said. "We've got ten million plus pages waiting to be edited; A giant canvas for everyone to come and add interesting and informative information. Every restaurant should add their menu, wine list, nutritional guide, staff photos, reservation form, and every other detail. Doctors should come edit their pages to tell us their medical schooling, their staff, post their new patient information questionnaire, appointment form, and what insurance they accept. Every organization can add something and if you're seeking to write a review we've got a special section just for you."
"We're every SEO company's dream since every listing within Yellpedia can be optimized to show the full reality of every link to it, and every detail about it, but we're not some fake link farm," Tharp said. "Clearly we need to get off the ground, but as more pages get devirginzed the collective power of all those real details will drive every listing up in Google's results. Just look at Wikipedia: How many of their results are in the top ten when one does a search? Of course, it also helps that every listing can add free employment ads, shopping pages, and more as subpages underneath their listing."
About Yellpedia.com
Yellpedia.com, is one of the largest wikis in the world with over ten million pages. It uses the same software as Wikipedia,but has been modified to allow documents, videos, music and forms to be added. Additionally the software has been modified so pages may be edited by specialized forms making it easier to edit and also semantically annotate pages.