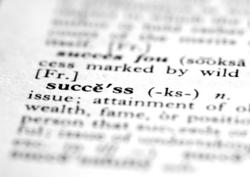 There are different ways to view a drug and alcohol problem. Basically drug and alcohol use is a problem, that needs a solution. Once the person finds that solution and implements it, they can eliminate the problem.
Amsterdam, NY (PRWEB) March 21, 2013
Saint Jude Retreats releases an updated professional review video. Throughout the video, four addiction specialist professionals talk about addiction, the treatment industry and alternatives to rehab, such as the Saint Jude Program. The addiction specialists who appear in the video are Peter Venturelli PhD, Ken Anderson of HAMS Network, David Hanson PhD and Laurel Sharmer PhD. They have all additionally completed a Saint Jude Retreats review.
The Saint Jude Program is extremely different from alcohol or drug treatment by providing an alternative solution to substance use that allows a person to develop their own strategies that can help them overcome their drug or alcohol use through self-control, personal accountability, and the power of determination and choice.
Daniel Hidalgo, Senior Executive Marketing Director believes it is vital to keep reviews updated and fresh. Hidalgo quotes, "We have to be honest with ourselves, 95% of the help out there today for substance use is based on the 12 steps. Our program goes against the typical norm, it's always going to be an uphill battle to prove that people can overcome substance use permanently and that addiction is not a disease, as rehab and treatment programs want the public to believe. Our goal is to continue to educate people that they can change their lives."
Ken Anderson of HAMS Network adds in his review of the Saint Jude Program, " The thing that really impressed me is that St Jude's hires an outside independent research company to do the statistic and counts for the success rate. All the data is there and published online for anyone to see. The other programs brag about 90% graduate rates, but really a majority of these people drop out or the follow up time is a week after the program. I also love that Saint Jude Retreats puts the responsibility back on the person and gives them the individual right to chose their own solutions and lifestyle."
Visit the website to see more Saint Jude Retreats Reviews.
The Saint Jude Retreats is a non-disease, non-treatment based drug and alcohol program implementing proprietary methodology called Cognitive Behavioral Education (CBE). The program is the only effective alternative to alcohol rehab and drug treatment centers and is currently 85% more effective than treatment. The program is endorsed by internationally acclaimed professionals and addiction research authors such as Prof. Emeritus David Hanson, PhD; Prof. David Rudy, PhD; Dr. Joy Browne and the late Joseph Vacca, PhD, among others.