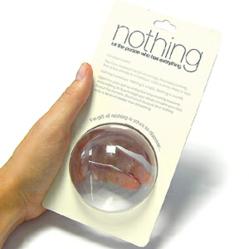 If you think someone has everything, then there's nothing better than shocking them with a great gag gift.
Boston, MA (PRWEB) March 23, 2013
The annual list of Top 10 Gag Gifts was announced today by cult-favorite website Shot Hot Coffee Out of Nose. Topping this years list was the 1990s Mullet Wig which allows the recipient to relive the frustratingly bad hair trend of a generation past. Also on the list was the C-string, an unimaginably uncomfortable pair of newly designed women's underwear.
"As the economy begins to pick up steam, we're seeing a movement back toward humorous gifts. It's almost as if the consumers are looking for reasons to make their friends and loved ones smile and nothing does that better than a gag gift." said Chet Richfield, editor of Shcoon.com.
At number five on this year's list was the Public Toilet Survival Kit which comes complete with rubber gloves, nesting paper and even an aneseptic wipe. It's marketed as the perfect gift for any germaphobe. Also making the list was the Pee Pro Male Urination Game which easily mounts to any toilet and provides a challenging game based on strength and duration of a stream. This particular gag gift is marketing as a competitive bathroom game.
"Gag gifts have historically been one of the more popular gifting options, especially for older adults. It's our rule of thumb at Shcoon.com that if you think someone has everything, then there's nothing better than shocking them with a great gag gift."
Top 10 Gag Gifts:
2. Remote Controlled Beer Cooler - $68.00
3. C-String - craziest women's underwear ever invented - $12.00
4. Racing Grannies Wind Up Toy - $10.00
5. Public Toilet Survival Kit - $5.00
6. Puking Paul - solar powered puking toy - $8.99
7.Pee Pro - electronic male urination game - $12.00
8. Handerpants - underwear for your hands - $11.00
9. Subtle Butt Gas Neutralizing Pads for Your Underpants - $12.95
10. Nothing - a very nice package filled with air - $4.00
Shot Hot Coffee Out Of Nose is the Internet's purveyor of awesome. With over 600 unique and eclectic gifts you will find something for everyone of every age. To see hundreds of products that you never knew existed visit http://www.shcoon.com.