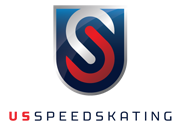 Kearns, UT (PRWEB) March 21, 2013
For the first time ever, the U.S. Long Track Team took the ice at the Alder Arena in Sochi, Russia, for the 2013 ISU World Single Distance Championships. Clearly, the ice at the future Olympic venue agreed with Shani Davis; he won a Silver medal in the men's 1500m (1:46.83).
"It was a very solid race today with a good 1100m throughout the race. Conditioning is a factor now but that needs to be addressed next season heading into the Olympics," said Davis. "I've got to take the good with the bad. I had a good opener but not so good last lap, but overall we came away with a medal and I had a good experience skating on the Sochi Olympic ice."
Teammate Brian Hansen finished the race in fourth, just missing the podium, with a time of 1:47.40. Hansen and Davis, who were paired together in today's race, were the only two U.S. athletes to compete today.
"Although a podium would have been nice, I was really happy with my fourth place finish today," said Hansen. "It's my highest World Championship finish yet, so I was really happy about that."
Today marks the start of the final international Long Track competition of the season and it has been a good one for the Long Track team. In all, they have won 27 World Cup medals, surpassing last season. Heather Richardson, who is competing later this weekend, added to a successful season, winning the ladies 2013 World Sprint Championship title.
Ryan Shimabukuro, National Sprint Head Coach, is optimistic about the rest of the weekend.
"We're really proud of both guys today because they were paired together and fought hard all the way to the finish in tough ice conditions," said Shimabukuro. "I have a good feeling about the 1000m for both of them tomorrow."
Competition resumes tomorrow at 3:00 pm local time, 5:00 am MST. Athletes will compete in the men's 1000m and 5000m and the ladies 1500m. To follow results live, visit the ISU website at http://www.isu.org. For highlights and photos throughout the weekend, visit US Speedskating at http://www.facebook.com/usspeedskating or on Twitter at http://www.twitter.com/usspeedskating.